By: Katy Brooks, CEO, Bend Chamber of Commerce
Also published in:  The Bulletin: CLICK HERE // In Cascade Business News: CLICK HERE // Featured on Central Oregon Daily: CLICK HERE
---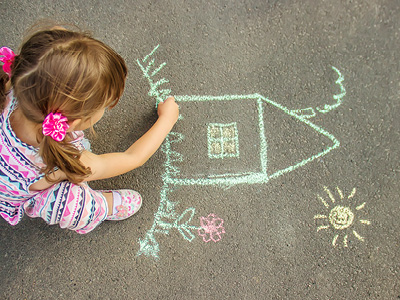 ---
Congratulations, you just landed a job in Bend! But wait, you need a place to live? Maybe some child care for your kiddos while you work? Bend, we have a problem.
---
Where, oh where do I live?
The Bend Chamber Board put housing at the top of our priority list. Here's how bad this problem is -If the average household of new residents moving to Central Oregon is around 2.5 people, then we would need to build 40 houses per 100 new residents to meet the housing need of these new residents. The ratio has fallen below this for four of the past five years. We aren't building fast enough to meet the need of new residents, let alone dig ourselves out of the housing supply hole we are already in. This is where employee and employers alike are frustrated by escalating home prices and not enough homes out there to buy.
For the sake of brevity let's say the shortage is caused by a construction labor shortage and high costs of development. Solving this will take a buckshot, rather than a bullet approach. The City of Bend's utilizes their affordable housing fees from development to offset housing projects. They have set an annual goal of 100 places for people to live per year and have increased density in standard residential areas so more of us can find a place to live within existing zoning.
Our survey showed that 42 percent of employees say at least a quarter of their income goes to childcare.
But the demand for workforce housing far exceeds that. Enter creative development and financing. There are several projects on the ground in Bend and Central Oregon that utilize land differently, including cottage developments and tiny houses. There are new models of equity-share housing, where renters get to share in the increased value of their unit or home once they have met a minimum residency there. Home ownership may look different in the future, and these types of projects are the harbinger of things to come.
Who's got the kids?
Central Oregon's attraction to growing families makes for a healthy community, but we are woefully short on places for those kiddos to be while you earn a living. Central Oregon's child care desert has forced people to alter or abandon their careers in order to stay home with their children.  New parents are often placed on wait lists of more than a year before there is an opening for their child. In a recent survey, 97 percent of our member employees who responded told us they have had difficulty finding childcare.
Affordability of child care is also a big part of the problem. Our survey showed that 42 percent of employees say at least a quarter of their income goes to childcare. More than 20 percent of employees spend at least half their paychecks to find safe, quality care for their children while they work. How do you make a mortgage payment when half your income is in childcare?
So why not just build more childcare facilities? The financial and regulatory barriers for new providers are vast. A 3 percent vacancy rate in Bend makes commercial property prices at a premium. The Bend Chamber has worked for more than a year with a task force and community partners on finding a solution that, in addition to impacting families, is a serious workforce issue. We've raised awareness, supported a two-year reduction on City of Bend development fees for childcare centers and we are working with a coalition of local bankers and the Central Oregon Small Business Development Center toward business training for prospective new childcare businesses. The Governor's Regional Solutions team is looking at this issue on a statewide basis, and we've weighed in on child care legislation. We've also engaged the business community to find ways to help resolve the crisis.
Raising awareness of the childcare desert in our region as an economic issue may help rally some support for real solutions. Our employers are desperate for labor and talent, and our families need quality child care to bring them back into the workforce.