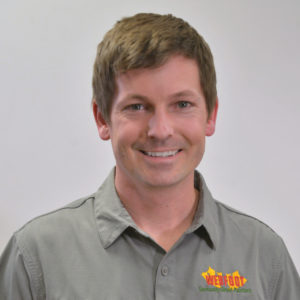 Travis Ulrich is the co-founder of Bend's "Seriously Great" Webfoot Painting Company. He started Webfoot Painting with his best friend, Gavin Hepp, while attending the University of Oregon in 2003 and moved the business to Bend in 2006 to grow the business and enjoy Central Oregon.
Prior to moving to Bend, Travis was in Sun Valley Idaho ski bumming when he and his partner, Hepp decided to bring the business to Bend to build a community focused business and enjoy the local slopes. 13 years later Webfoot Painting has grown to offer carpentry, deck refinishing, concrete coating, and painting services with a team of over 85 employees. In the process Webfoot Painting has been awarded several local awards including the Bend Chambers' 2012 "Distinguished Small Business of the Year," 2015's "Large Business of the Year," and Central Oregon Builders Assoc. "Sub-Contractor of the Year."
As Director of Operations Travis leads Webfoot Painting with a focus on community involvement, business systems, training and leadership development.