Nominated for : Young Hero (18-21)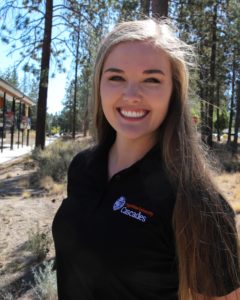 Submitted content 
Tessa currently serves as the Director of Public Relations on the Associated Students of Cascades Campus student government team. She assists all student recognized organizations such as Events Council and Student Fee Committee with student public relations materials, manages the ASCC Instagram posts, takes organization team photos, and updates Beaver Tracks, a university printed events flyer each week which she personally distributes around campus.
Tessa has been very involved in student lobbying efforts advocating for state funding to build a Student Success Center on campus. As a result, she has been asked to serve on the Oregon State University Beaver Caucus and represent OSU-Cascades student interests at these important monthly lobby meetings with key partners at OSU-Corvallis.
Tessa also works in OSU-Cascades Admissions department where she supports & advocates for prospective students as well as leads campus tours and runs the Admissions Instagram page. She serves as the President of the OSU-Cascades Cultured Club whose mission is to support learning & cooperative involvement of students through the fermentation of foods and beverages.