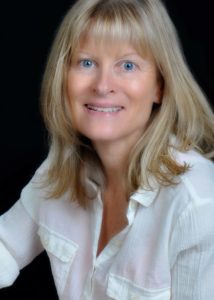 "Early Childhood Development yields an extraordinary return, far exceeding the return on most investments, private or public…In the future any proposed economic development list should have early childhood development at the top."
– Art Rolnick and Robert Grunewald, Federal Reserve of Minneapolis, in a 2004 Economic Policy Institute Study titled, "Exceptional Returns"
"Humankind… Be Both"
– Quote on the front door at The Cottage
Sue's not on any boards of directors. She doesn't make the rounds at local events. And, you may never have even heard of her…. but her contributions are being felt throughout our community now and for decades to come. For forty years now, Sue Stendahl has been hunkered down a few blocks from the hospital doing the most important thing possible to ensure a positive social and economic future for our community. Sue has prepared over 10,000 of our littlest friends to be more than ready for kindergarten educationally, socially, and emotionally. Starting school ready to learn may be the single most important measure of a community's future economic success. So while you may not have met Sue, you've likely met someone doing great things in our community who got their start under her wings.
Cottage graduates include a Bend Chamber Young Hero award winner, Bend Chamber Young Professional award winner, and Bend LaPine School District Teachers of the Year; graduates are now serving throughout Bend as teachers, doctors, dentists, musicians, writers, advocates, accountants, realtors, firefighters and more. Here is just a small sampling of what Cottage graduates are doing now in our community:
Adriel Booker – Writer, Speaker, Advocate
Bella Wiener – Advocate (and 2015 Bend Chamber Young Hero Award)
Carrie McPherson Douglass – National education leader, Bend LaPine School Board, Cascade Lakes Relay Foundation, Event Manager for TEDxBend (and 2017 Bend Chamber Young Professional of the Year Award)
Chandler Price – Musician
Emily Dudley – Audiologist
Erika Sanzone – Real Estate Broker
Erin Fielder – Realtor
Haley Stendahl – Teacher at The Cottage
Hannah Stendahl – Masters Degree in Education, Director at The Cottage, volunteer at Grandma's House, Healthy Beginnings, Alyce Hatch, Ponderosa School, Bend's Community Kitchen, Downtown Community Kitchen, American Red Cross, an elderly woman in Tumalo, and more
Hillary Hickman – works at Aetrex worldwide
Jenny Murphy – Pharmacist
Khiva Beckwith – Personal Trainer
Kim Dent – Social Worker
Kinsey Hood Martin, Dual Immersion Coordinator at Bend LaPine Schools, Teacher of the Year
Lindsay Welch – Accountant
Marianne Brown – Mom to 3
Matea Haugen- Teacher at Cascade Middle School, Teacher of the Year in math
Olivia Cupp – Teacher at Juniper Elementary
Paul Hammerquist – Firefighter, EMT
Susie Nosler – Pharmacist
Tanner Scrivins – GIS Coordinator
Tara Laughlin – Nurse
Taylor Fowles – Dentist
…And thousands more
The Cottage Daycare has been voted Bend's best preschool 4 times, and Bend's Best in the Nest 3 times, as well as receiving an Educational Award twice. But much of the work of an exceptional preschool goes unrecognized. Sue has helped hundreds of families in crisis, by providing them free or reduced childcare so that they can focus on their health and economic security without having to worry about childcare. This comes out of her own pocket without recognition. She has provided hundreds of jobs to young people in Central Oregon so that they can get an early start to their career. Currently, she is leading a girls group for teenage girls who work at the Cottage. Once a week, she buys them dinner and provides a craft or activity and just lets them talk and connect with each other and with her as a loving adult. In an age where so many kids lack positive relationships with mentors, this kind of connection and commitment to our youth is a model to other employers in Bend.
Sue is a model employer in other ways. Even though the Cottage is a small business, she provides her employees with health insurance, retirement, paid sick days, free childcare for their own children and free lunch. Across the country, 46% of preschool teachers are enrolled in a federal income-support program because they are not paid a living wage. Sue puts her money where her mouth is and treats her teachers and staff with the respect they deserve for educating our most precious resource – our children.
Forty-three years ago, Sue moved to Bend from Southern California. She was 17, had graduated from high school a semester early and drove straight from school to the airport. She was following her boyfriend, and her sister and her husband who had moved to Bend earlier. It was only her 2nd time on a plane and her first time in Oregon… or in snow! Sue had a suitcase with a few essentials and that was it. No car or driver's license, no money, no job, no phone, and no other support. Within weeks she got a job in the kitchen at Mt. Bachelor. Three years later after working at the only childcare center in town (Fox Hollow), Ken Johnson (now retired pastor of West Side Church), a dear friend and administrator of the nursing home on Hwy 20 just past Pilot Butte, came to Sue and her then husband and said, "the caretaker's cottage on the nursing home property is empty right now – if you guys wanted to start your own child care center, you could rent that building from me." The tiny little old two-bedroom house had always been called "the caretaker's cottage." Sue became enthralled with the idea and they went through the process of getting the building ready for children. When they opened on March 1st, 1978, Sue's entire Fox Hollow class of 20 children moved with her to the Cottage. Even the Director of Fox Hollow moved her kids.
Over the years, Sue became the sole owner of the Cottage and continued to grow and improve the facility at its new site, where they now serve 82 students a day. Sue has been innovative with her fee model, allowing parents to pay only for the hours they actually use the Cottage – providing parents with much-needed flexibility and control over the cost of their child care based on their unique needs. Knowing that many families don't have the ability to afford extra enrichment for their children, the Cottage provides children with instruction in sign language, Spanish, STEM, dance, and music and they take every child on 12 field trips each summer. None of this is required, and all of it helps Cottage kids get the best possible start in life.
The Cottage is a daycare for kids from two-and-a-half to eight years old and I'll let the words of parents and former students describe the Cottage educational curriculum and philosophy:
– "Sue Stendahl is an amazing, kind, generous, and fierce woman whose impact on the Bend community is truly a legacy…. [she was] always keeping discipline, enrichment, and kindness at the heart of each child's experience every day…. [Sue has created] an environment where every child is nurtured, respected, and loved" – Kinsey Hood Martin
– "She tied my shoes, gave me some tough love when I needed it, she taught me to read….[when I worked for her] I admired her as a boss, a businesswoman, a mentor….She made sure to accommodate families of children with special needs, she was flexible and compassionate with families who were struggling, and most of all she has a passion for raising children… Sue has a love for kids and a love for teaching them kindness above anything else. She has a way of making them feel special, teaching them more than any other Pre-school does. Learning different cultures, different languages; even sign language, the importance of music; singing, dancing and exploring our backyards by taking kids on field trips during the summer… I truly believe she inspired me to be a better person" – Lindsay Welch
– "[The Cottage offers] a program where the kids are having fun learning but also that respect, friendship, manners, and moral are a part of everyday values there." – Susie Waterman Nosler
– "My daughter" amazes me everyday [with] what she learns at The Cottage. Little did I know when she was diagnosed at 15 months of profound deafness that she would get to live a normal life with many extra perks." – Kim Bergelin-Dent
While Sue may not be the most visible community member, her influence is arguably deeper and more positive than any. Early childhood is a female dominated field that is vastly under-recognized for the economic value it produces. Over and over again research studies and Nobel Prize winning economists have shown the lifelong and community-wide impact of high quality early childhood education. I hope the Chamber will agree that Sue's economic and social contributions to Bend more than qualify her for the Lifetime Achievement Award. Recognition of Sue and her field could have timely ripple effects throughout our community.
Nominee Organizations and Activities:
She was part of a photography group. Has donated a photo session for probably 10 families, who have been going through a hard time. (Someone with cancer, child who was dying, and family with a child with a fatal disease)
She is a mentor.
She has written a few children's books on birds.
Any Cottage families that are struggling….she takes under her wing. Ex. One mom has breast cancer. Sue has provided free childcare, brought them groceries and dinner, given her lotions, books, and gift cards. Another current family is having a baby with no legs. She has given them free care and sent them social and emotional help.
She has planted trees (all of the ones in front of the Cottage are) in memory of kids who have died. She does this to honor their families.
She journals and writes to many people who are struggling. People who she doesn't want forgotten.
Currently, she is leading a girls group for teenage girls who work at the Cottage. Once a week, she buys them dinner and provides a craft or activity and just lets them talk and connect with each other and with her as a loving adult. In an age where so many kids lack positive relationships with mentors, this kind of connection and commitment to our youth is a model to other employers in Bend.