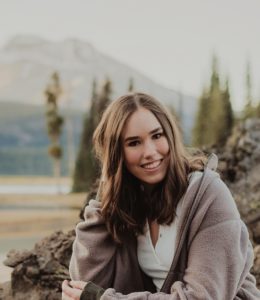 My Freshman year, Speech and Debate gave me a platform to use my voice. The activity encourages a level of critical thinking and discussion that is difficult to find in other environments, and it has been both challenging and rewarding. Over the past two years, I have been fortunate enough to have helped younger students find that same platform in my capacity as Captain for the Speech and Debate team at Summit High School. From pre-tournament team huddles, to lectures on debate theory, to late-night pep talks, I have enjoyed helping and watching as my younger teammates find their voices both in and out of the activity.
At Summit, I am also the Concert Master and Secretary for the Orchestra program. Throughout all four years of high school, I have enjoyed working as part of an ensemble in various musical settings ranging from quartets, to orchestras, to pit bands for several musicals.
I have also been fortunate enough to serve as a board member, national delegate, and camp counselor for Campfire Central Oregon. Being a part of a nonprofit that strives to create enrichment opportunities for all children, regardless of background, has been incredibly rewarding. As a camp counselor, I've seen the impact that the opportunities that Campfire provides can have on a kid's self-confidence, attitude, and outlook. As a board member, I've been fortunate enough to be part of an inspiring, passionate team of people who work constantly towards the ideals of inclusion and growth that Campfire embodies.
Internships with Gena Goodman-Campbell's campaign for state representative and with The Source Weekly allowed me to directly engage with the community through neighborhood canvassing, interviews, and articles. Hearing the individual stories of members of our community, and being able to represent them through political activism and journalism was an incredibly rewarding experience for me.
As an alumnus of the National Security Language Initiative, a scholarship funded by the Department of State and Department of Defense, I was fortunate enough to be able to serve as a Student Ambassador and representative of the State Department while living and studying Russian in Moscow, Russia. Through this role, I was proud to help expand the understanding that Russian's have of American citizens (and vice versa) beyond the limited and often hostile political narrative so commonly perpetuated in both American and Russian media. This opportunity was challenging, inspiring, and eye-opening and I hope to expand upon the experiences I had in Russia by studying abroad in Moldova through the same scholarship program for around 11 months next year.
I am beyond grateful for the opportunities I have had through the above activities to impact (and be impacted by) communities at school-wide, local, and international levels, and hope to continue to expand upon those opportunities moving forward.
Content submitted by nominee