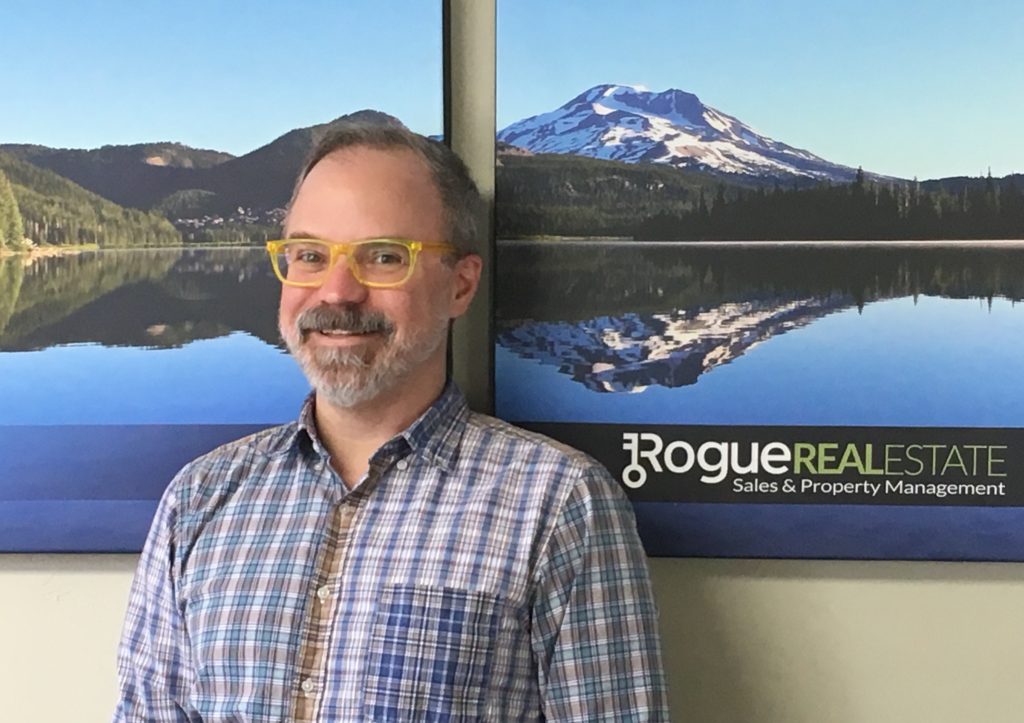 ---
Rogue Real Estate Sales & Property Management welcomes their new Marketing Coordinator: Ryan Schomburg. He recently moved from Houston, Texas and loves it here in Bend. "I am still amazed at how friendly and welcoming this community is, and thrilled at the presence of four distinct seasons!"
Ryan Schomburg brings a project management understanding to the production of advertising campaigns for Rogue Real Estate across six communities throughout the Pacific Northwest. He creates powerful and accessible design, and social media that invites community engagement.
Ryan Schomburg has a degree in art from Houston Community College, and a degree in Chinese Studies from the University of Houston. His position as Marketing Coordinator allows him to make full use of the former, and he hopes to expand Rogue Real Estate's market in order to utilize the latter as well.
In his spare time, Ryan is a verified volunteer for the City of Bend Community Volunteer Program, he serves as Community Coordinator for the ManKind Project, and he finds joy in helping others to succeed. We at Rogue Real Estate are happy to have him aboard!
Rogue Real Estate Sales & Property Management is a full-service real estate company for residential and commercial real estate properties.