If you have question, contact Marie Diodati at 503-229-5446 or Diodati.Marie-Helene@deq.state.or.us
Project grants are for any project that reduces waste generation, promotes reuse, or recovers solid waste through recycling, composting or anaerobic digestion. This year, the Grant Program aims to foster new partnerships between community-based organizations (CBOs) and environmental organizations in Oregon.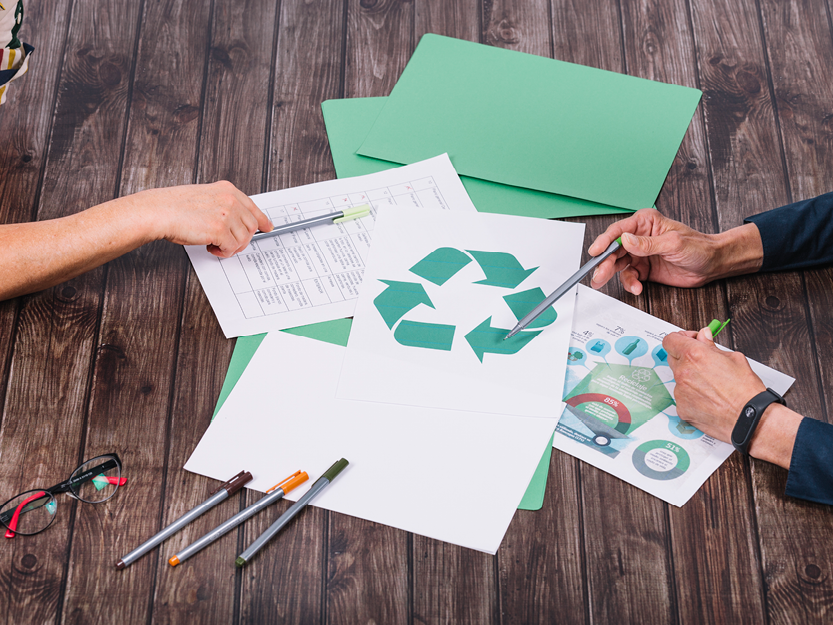 Focus points will be given to projects involving two or more organizations where materials management outcomes would assist a local community in Oregon. The implementation must also include extensive involvement from a CBO that is representative of or has successfully served the target community.
DEQ's solicitation period for planning and project grants will start Friday, July 19. The deadline for the applications will be Friday, October 4.
$600,000 in grant funds are available for 2019. Local governments, tribal governments, nonprofit organizations and schools (for food waste prevention projects only) are eligible to apply. Private businesses can apply if they partner with previously mentioned groups.
Join our webinar for the general public, Monday, August 5 from 10-11 am or for Oregon Tribal Governments, Wednesday, August 14 from 2-3 pm to ask questions about the grant process. Information to connect can be found online.
Food waste prevention educational project between a nonprofit or a local government, and a community-based organizations (CBO) of the region.
A nonprofit expert in repairing clothes hosting a series of repair workshops in the community represented by a community based organization.
A local government and a tribal government purchasing recycling infrastructure for a community that does not have access to curbside recycling.
Multitenant recycling educational efforts through experts in a local government to a community represented by a community based organization.
Deconstruction trainings in a community with the help of a local government.
Providing technical tools, information, or protocols to improve community or tribal government knowledge and understanding of issues related to materials management through work between a local government and a tribal government.
Providing bilingual services for hearings, workshops, and outreach related to materials managements projects in non-English speaking communities through work between a CBO and a nonprofit.
Collaborating with academia or governmental entities to collect data in communities affected by lack of materials management (lack of waste prevention plans, lack of reuse and repair opportunities or expertise or lack of recycling or composting infrastructure).
Improving communication and coordination among environmental justice stakeholders and DEQ entities to address exposures to poor materials management.
A nonprofit supporting the development of a "plant forward menu" for a school or a public institution.
A nonprofit hosting a "product choice" workshop to help inform a community on durable products to choose first when making purchases, like buying a repaired and recycled computer and suggesting suppliers that offer them.
A local government and a nonprofit partnering to purchase reusable dishware for local community events.
A local government and a business pilot test low impact concrete or asphalt mixes that go well beyond business as usual practices. Testing area is discussed with local community group to ensure not to disturb local spaces.
A concrete producer piloting emerging cementitious materials such as glass pozzolan and Portland Limestone Cement or injecting CO2 into mixes. Environmental benefit results of pilot project are shared with local community hosting this pilot project.
An architecture, contractor, or engineering firm applying whole building life cycle assessment modeling to make materials sourcing decisions on Oregon built projects. Partnerships with local communities are involved in assessment to include in modeling.