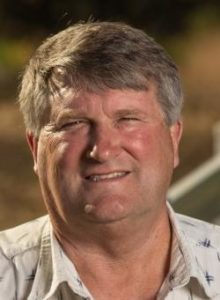 Phil Henderson was elected County Commissioner in November 2016. Prior to that, Phil had practiced law in Bend for 14 years, from 1989 – 2003. He had his own law firm and focused on general civil law. More recently, Phil has been a homebuilder for the last 14 years. Eight of those years he was with a regional residential construction business and the last six years he has been a licensed contractor, building custom homes.
Phil was raised in Oregon and is a 28-year resident of Deschutes County. He and his wife, Therese, have one son, Jaidin, who is in high school.
Phil is a graduate of Yale University and the University of Oregon Law School.
Phil has previously volunteered for the City of Bend Budget Committee, the Deschutes County United Way Board of Directors and the Heart Institute of the Cascades Board of Directors.
His current memberships and affiliations include:
Deschutes Collaborative Forest Committee
East Cascades Workforce Consortium
La Pine / Sunriver Economic Development Committee, Member
Redmond Economic Development Committee, Member
Upper Deschutes Basin Study Work Group Steering Committee
Project Wildfire, Commissioner Representative
Central Oregon Cohesive Strategy Initiative