2019 Bend Chamber SAGE Business Awards //  Small Business of the Year Award Recipient
Northwestern Home Loans hit all the categories for business performance with impressive growth and sound business practices, setting their baseline quite high. What put them over the top was their commitment to their purpose of saving veterans that suffer from PTSD. They commit their money and their time to this cause and are having a significant impact in peoples lives. This team knows that their business success leads to better results for their cause. With this way of thinking, they are exhibiting impressive results in business which has driven impressive results for their cause.
Congratulations, Northwestern Home Loans, SAGE Business Awards Small Business of the Year Award recipient!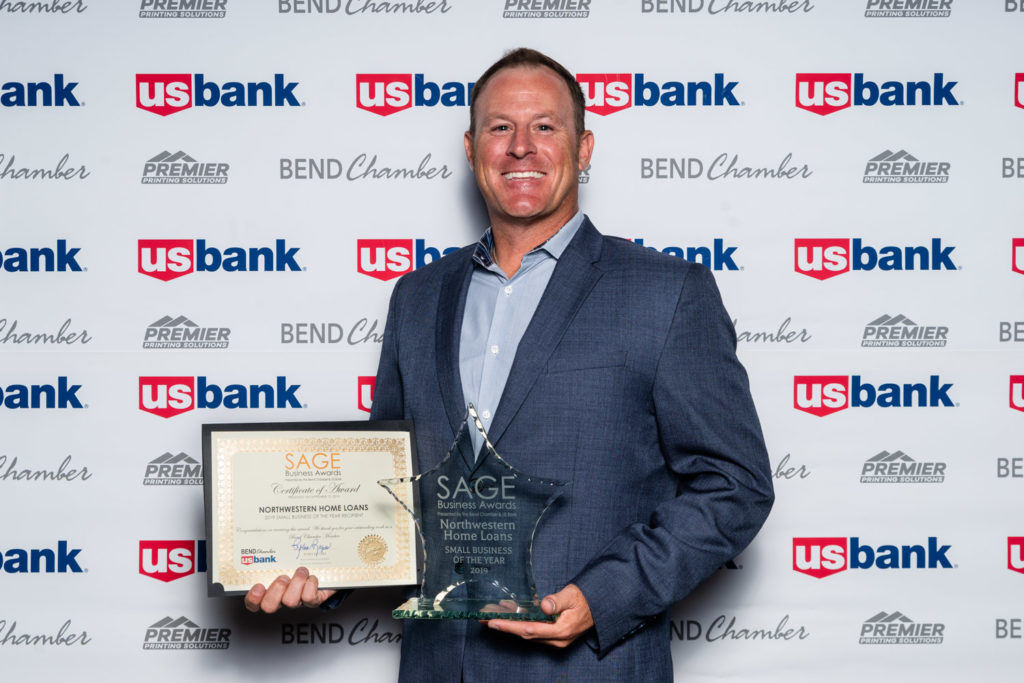 ---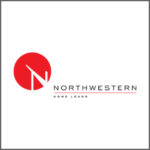 "We are a 10-year old Service First company that happens to provide residential mortgage loans. We love helping our neighbors with their home finance needs whether they are buying or refinancing their home. We have a passion for serving our local community, and truly want to make each of our clients know how special they are to us. If we have a satisfied customer, we failed. We strive to not only meet our client's expectations, but we are constantly looking for opportunities to exceed them. We know that in doing so we will accomplish our goal of turning our clients into Raving Fans," said Matt Bassitt, founder of Northwestern Home Loans.
To them, it's not about the ego of being the biggest, or having the most Loan Officers and employees; it's about having the best people, and doing the most for their clients. It is a mindset and commitment of service that drives them to be successful.
Our personalized customer service, communication, upfront thoroughness, honesty, integrity, and mortgage/finance strategy is what makes us shine above the rest.
Northwestern Home Loans is Veteran owned, and takes the highest level of pride when serving our Veteran Community. Not only do they put the proverbial 'white velvet gloves' on for our VA clients, they have been dedicated to giving back to Save A Warrior through a fundraising event started in 2015 called The Scotch where they have raised over $200,000 to date and helped 49 veterans struggling with Post Traumatic Stress by putting them through the Save A Warrior (SAW) program. With the epidemic of 22 suicides per day among our nation's best, they want to make a difference.
We will work tirelessly to ensure you become a Raving Fan by doing the "extras" that will exceed your expectations, we do this because you are worth it!
In an effort to show support for the Troops and Veterans alike, Northwestern Home Loans has an amazing NWHL Branded Military 5-ton truck that is used as a mobile billboard at Veteran functions, parades, golf events, and in marketing and promotional products with the tag line, "The Mortgage Veterans." The team, some of which are Veterans, love this double entendre, as it plays off of their prior service in the military as well as their wealth of knowledge and experience in the mortgage industry.
Our 5 ton military truck as well as our messaging, is intended to tell the story that we are not just another lender, we think outside the box to find solutions for nearly any problem, and that we are willing to go big for what we are passionate about.