submitted content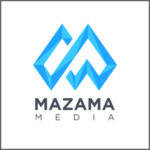 At Mazama Media, we strive to make social media and digital marketing plans into viable, profitable tools for each and every business. Our increasingly connected world provides new opportunities for reaching your customers where they are: on smartphones, on Facebook, and on the internet. Every day, we channel the energy from our positive, team-oriented environment to seek out new ways to keep ourselves and our clients one step ahead of the game. End result? A team that's passionate about making a difference and helping clients reach their business goals in a world full of change. We design each digital marketing campaign around our clients' unique needs, goals, and ideal audience, then optimize these social media campaigns with A/B testing until they can reach the right person, at the right time, to build their interest into a sale. A few recent accomplishments include:
We are proud to be a growing business in Bend, OR providing awesome, rewarding experiences to our clients and employees.
Will Leather: In the first five months of running Facebook ad campaigns for Will Leather, Mazama Media took a sales return of $1.25 per ad spend dollar and increased it to $3.42 for every ad spend dollar. By optimizing ad delivery, Mazama's team increased the rate of ad click-throughs (CTR) on Will Leather ads to approximately 67% higher than the industry average while simultaneously lowering their cost per click (CPC) to approximately 28% lower than the industry average. These were such impressive results, Facebook published as a featured success story on their business page.
Skyline Ford: Within one month of beginning digital marketing for Skyline Ford, Mazama Media increased website traffic by 47%. Upon shifting focus to sales leads, Mazama Media provided 7.5 times as many sales leads as the next successful vendor for this dealership.
Faulkner Automotive Group (Group of 27 dealerships across Pennsylvania): Mazama Media tracked which customers at the Faulkner Auto Group had viewed and/or clicked on a Mazama-made Facebook ad before purchasing a car. Team members used this data to identify what made ads more effective and then optimized ads for those qualities. As a result, the average ad spend per sale decreased by 67%, from $486.23 per sale to $158.18. This was also published on Facebook's business page as a success story due to the great results we provided.
We are proud to be a growing business in Bend, OR providing awesome, rewarding experiences to our clients and employees. We have been recognized by the Facebook Business Counsel for amazing client results as well Cascade Business News as the #2 Fastest Growing Companies in 2018. We attribute our success to talented, dedicated employees, hard work, humility and perseverance in an ever changing landscape.
---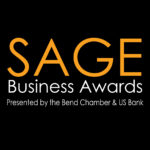 2019 Bend Chamber SAGE Business Awards //  Small Business of the Year Nominee