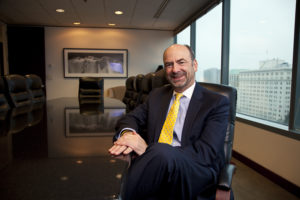 Mark Kralj:
Mark Kralj is a portfolio manager and a member of the equity team at Ferguson Wellman Capital Management, managing the energy sector. He is a principal of the firm.
Before joining the firm in 1989, he was an equity analyst and portfolio manager for high-net-worth clients at First Interstate Bank.
Kralj received his B.S. in business from Oregon State University. He also is a graduate of the Pacific Coast Banking School.
Kralj is a member and past president of the Chartered Financial Analysts Society of Portland. He serves as a trustee for the Providence Child Center Foundation, the Oregon State University Foundation and the Oregon Symphony Board. Kralj is past chairman of the board of trustees and investment committee of the National American Red Cross Endowment. He is also on the campaign committee for the Oregon State University Cascades Campus.
Return to Economic Forecast Breakfast