submitted content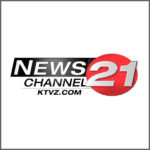 NewsChannel 21 (KTVZ) began operations in Bend on November 6, 1977 and has grown to become the premier broadcast news and information source in Central Oregon. We love the High Desert and want to be the best source for news from around the region and around the world. Our mission is to provide Central Oregon with accurate, reliable and essential media and advertising services.
In additio,n with our 21 Cares for Kids initiative, NewsChannel 21 commits its resources to support the health and well-being of Central Oregon's children by actively partnering with five local community agencies that provide services to children and their families. Since the inception of 21 Cares for kids, KTVZ has donated on average more than $719,329 per year in on-air time for public service announcements. Also, our news talent has partnered with and served on the boards of these agencies.
The KTVZ.com website and apps receive on average 5.4 million page views each month with 487,363 of those being unique visitors.
---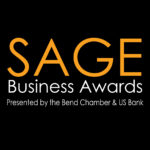 2019 Bend Chamber SAGE Business Awards //  Large Business of the Year Nominee