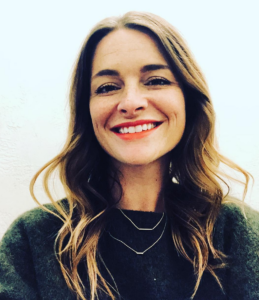 I met Kim through a friend of a friend on a trip to Mexico two years ago. Her and her husband (then living in Portland) joined us for the week and I was instantly drawn to her. Not only is she a fantastic friend, wife, and animal lover, but a dynamic entrepreneur as well. Her and her husband moved to Bend just over a year ago and she has already infused herself into our community volunteering, donating, and running her business here in Central Oregon. A bit about her company:
The Masters Review was founded in 2010 by Kim as a way to bridge the gap between aspiring writers and their eventual goal – obtaining an agent and becoming a published author. There is a glaring void of undiscovered talent that the publishing industry simply does not have the time nor capital to cultivate. Publishing agents and the publishers themselves want the finished product, but rarely have the wherewithal to truly find the next best-seller. Kim created both an online and print platform designed to discover, highlight, and expose the best in emerging authors. In a short period of time, TMR has become one of the most revered and respected literary journals in existence, consistently seeing tens of thousands of submissions each month, and retaining New York Times bestselling authors such as Roxane Gay, Lauren Groff, Kevin Brockmeier, and A.M. Holmes as judging panels in helping to find the best in undiscovered talent. The ability to expose the best of the best among emerging writers, and providing that information directly to agents, has created a conduit for discovery and career creation in the industry.
Based on the success of Masters Review, which focuses on fiction and non-fiction writers, Kim also launched three follow-on platforms: Frontier Poetry, Craft Literary, and Palette Poetry in order to diversify her reach. The websites collectively see over 100,000 unique visitors (from over 70 countries) on a monthly basis, all of whom utilize the platforms to read featured fiction and poetry, enter awards and contests, and interact with an exceptionally strong community of writers. Every author who appears on these websites is paid for their work.
Backed by years of understanding about the metrics, analytics and successes of these four writing platforms, Kim is currently working on two concurrent photography platforms as the same discrepancy exists between aspiring photographers and publication of work. These platforms will launch in summer 2018.
Nominee Organizations and Activities:
Kim is an avid animal lover and can often be found volunteering her time with Healing Reigns as well as Herd You Need a Home.
One of my favorite stories was when she agreed to drive out to Eastern Oregon to pick up a rescue dog that needed transport from Montana to Oregon. She was supposed to pick the dog up over the weekend, drive her back to Bend, then drop her off with the Central Oregon chapter of Herd You Need a Home on Monday. On Sunday the dog began to act strange, and it was then she realized that the dog was pregnant and going into labor with a littler of puppies. She sat in the back of the car as her husband drove them to the vet, delivering this dog's puppies en route. Suddenly, she had 8 dogs rather than the 1 that was expected and being the fantastic human that she is, Kim paid for all of the vet expenses of the whole ordeal. That's just the type of person she is!
She also organized and executed a showing of the documentary TROPHY (about big game hunting) at the Old Mill Regal Cinemas this winter through an organization called Tugg. Tugg has a collection of documentaries that discuss topics of social impact, and by pre-selling a certain amount of tickets you can bring these often controversial topics to a theater in your hometown. Kim worked with Tugg and single-handedly brought the film to Central Oregon.