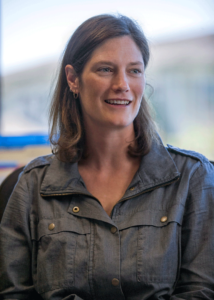 Kelly Sparks is the Associate Vice President of Finance and Strategic Planning for OSU-Cascades. Kelly is focused on the long range strategic plan, physical infrastructure and financial health of OSU-Cascades.  Previously, Kelly served as the Associate Dean for Finance and Operations at the University of Oregon, School of Law.  In her role at the law school, she served the students, faculty and staff as the head of finance, human resources, information technology and building operations and maintenance.
Prior to her time in higher education, Kelly was the founding Executive Director for Peacock Family Services, a non-profit in Washington State.  However, the majority of her career was spent in the private sector in various strategic planning, project management and financial planning roles at Coach Leatherware, PriceWaterhouseCoopers and as a Vice President for Finance and Strategic Planning at Nordstrom.
Outside of work, Kelly is the mother to four children attending Bend LaPine schools and serves on the Bend FC Timbers Board and the Cascade School of Music Advisory Board.