Nominated for : Young Hero (14-17)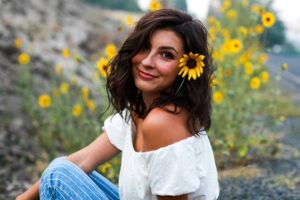 Submitted content
Jacquelynn Lopez-Lai is a senior at Mountain View High School where she consistently and unabashedly strives to make her world a better place by including and encouraging others. With a future goal of becoming a Neonatal Intensive Care Unit Nurse, her involvement in the school and community revolves around helping and inspiring children.
Jacquelynn has always been involved in a variety of student clubs, sports, and activities. Whenever there are new opportunities available, she is the first to ask questions about them and participate if it interests her. She was a leader in the "My Future, My Choice" program which, "aims to provide middle school students with tools to have healthy relationships that includes setting and respecting personal boundaries and treating each other with respect and dignity."  This program allowed Jacquelynn to engage with younger students around sensitive topics and demonstrate how important healthy relationships are for students and share her own experiences.
Continuing her passion for working with children, she was also a counselor for Corporate Kids Events this past summer. Jacquelynn was able to organize entertaining activities for the kids while being a positive role-model. She found her passion when she was an intern for Zonion, a digital marketing and advertising agency in Bend. She was originally hired as an administrative assistant, but soon found herself spearheading a program to help young children. She worked with the library to distribute "baby packets" of books and resources, in both English and Spanish, to help promote the importance of childhood literacy. Jacquelynn worked diligently getting the program organized, distributing materials, and marketing the program.