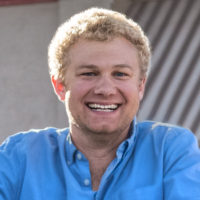 Oregrown Industries Inc. – Co-Owner and President
Born and raised in Chicago Illinois. Went to college at Northern Arizona University in Flagstaff Arizona.
After college I started my career in orthopedic sales with Smith & Nephew, and then moved to Washington state to work for Stryker Orthopedics.
In 2104 we moved to Bend which had been a dream of ours for ten years. Being part of the legalization efforts with New Approach Oregon led to our involvement politically and as a business in the Oregon cannabis industry.
Committees:
-Rules advisory committee for the OLCC
-Bend Rules advisory committee
-Deschutes marijuana advisory committee
-Chairman of the Legislative committee for the Oregon Cannabis Association
-Board member of the Oregon Cannabis Association
-Board member of Bend chamber of commerce