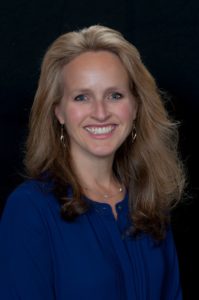 When I reflect on the changes in my career over the past year, I am humbled by the trust placed in me and honored to have had an impact on the business I work for but also for other women in architecture. I was promoted to Senior Associate at BLRB Architects and served as a Director of the firm's Bend office. I dedicated my life to its success and created a positive vision for our team. I was part of the leadership team that facilitated the joining together of our team with another local firm after an acquisition, resulting in what is now the largest architectural firm in Central Oregon. The new role in the firm, the directorship, and acquisition were new all experiences for me, and each position created new avenues for my career growth. Leadership became more than just a role – I was transformed into a leader. This isn't always an opportunity for women in architecture, and I take seriously how I can use my experience to positively impact other women's careers in the field. Through infinite hours of meetings with clients and countless miles traveled to be on-site during project construction, I served our clients and helped influence projects that will have a positive impact on our region for years to come. These projects are important to my career, but they also affect the lives of those in our communities. I see Bend's new North Star Elementary School, for which I served as Project Manager/Project Architect, as a place that will shape the minds of future leaders for our city, state, and country. It reminds me that my role in this community is bigger than myself – bigger than my career.
At the same time, I continued my pursuit of professional growth in becoming a specialist in historic preservation. After 14 years serving on our local historic landmarks commission, holding the position of chair for the past 10 years, I was nominated to the State Advisory Committee on Historic Preservation. I began this new level of service state-wide in October 2019. This allows me to affect the culture of our built environment, both locally and throughout the state.
I'm also excited and honored to be part of Leadership Bend's class of 2020.
There were challenges throughout all this. Our Bend office saw a lot of changes, and upholding a positive culture wasn't always easy, but I worked diligently to inspire and engage our staff. I did this by remaining consistent, positive, accessible, and trustworthy. Another major challenge was the amount of time I spent away from my family. Through the endless support of my husband and our two amazing young boys, I was able to appropriately juggle being a professional woman, mom and wife too. It can be done ladies! Every day presents new opportunities for learning, and new ways to lead within the company and the community. At the end of the day, if I've inspired just one other woman to find her own opportunities for growth in our community and in our industry, I'll consider that an honor.
Content submitted by nominee