Nominated for : Young Hero (18-21)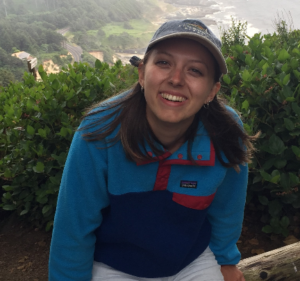 Submitted content
Elsie is one of the youngest members of the Events Council student leadership team at OSU-Cascades and leads from within instead of above her peers. This fall, Elsie accepted the challenge to design and lead the new Orientation Leader training. OLs were new to OSU-Cascades. There were ten upper class students selected to lead incoming new students in a variety of activities over four days in an intentional effort to connect students to the university. It was wildly successful, and the retention of new students over the four days tripled from the previous year.
Elsie also serves as the Club Coordinator on campus, a program which has seen a 140% increase in student participation this fall alone. She co-leads Club Fairs, Club Leadership Workshops, and Club mixers each term, which has contributed to the students getting involved outside of the classroom and in the community. Elsie shines in organizing campus service projects, her latest on MLK Day was a huge success with 25 OSU-Cascades students participating in 8 service sites around Bend.
Elsie is active in the community of Bend, working during her summer and throughout the school year on in-service days and holidays for Campfire, a local kid's camp. Here, Elsie gives all of her energy to the young kids she mentors during these unique camp days, offering a space where kids can grow and learn. Elsie is genuine and meets each child where they are at with a compassionate lens.