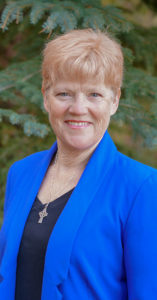 I am a mom, an outdoor leader and enthusiast, a businesswoman, and a Veteran. I like challenges, which is why I have taken on tough jobs in my career, walked a 500 mile pilgrimage across Spain, and led climbs to the highest peaks of our Cascade Mountains. Most of all, I like to know that what I do makes a difference to others.
For the best part of my career, I was a financial controller and manager for one of the largest manufacturing companies in the world. Solving difficult problems, especially money problems, was my best skill. I budgeted hundreds of millions of dollars, negotiated annual purchasing contracts worth half billion dollars, and created a pricing strategy that added millions of dollars to my employer's bottom line. My job meant that every day, I needed to sit across the table from people who disagreed with me, and keep working with them until we found an answer.
Walking away from difficult issues was not an option.