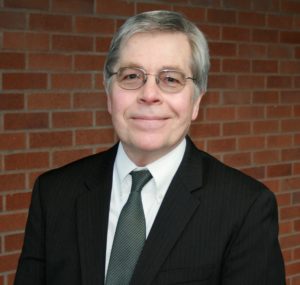 Tom Potiowsky is Director of the Northwest Economic Research Center (NERC). Dr. Potiowsky retired September 2017 as Professor and Chair of the Portland State University Department of Economics, and formerly served as the State Economist for Oregon. He received a Ph.D. in Economics from the University of Colorado in 1981.
The Northwest Economic Research Center located at Portland State University focuses on economic research activities to support public policy and private objectives in the State of Oregon and the Greater Portland Metropolitan area.
Tom has been active in publishing and presenting at academic conferences in the areas of macroeconomics and forecasting.  In addition to academic pursuits, he has consulted with numerous companies and state and local government agencies and given presentations to local organizations.
Dr. Potiowsky is a member of the American Economic Association.  He also served on the Boards of the Federal Home Loan Banks of Seattle and Des Moines and presently on the Board for the Oregon Council on Economic Education.  Tom received the Governance Fellow certificate from the National Association of Corporate Directors.