Nominated for : 2019 Woman of the Year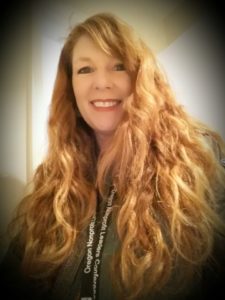 Submitted Content
"Dawn is without question one of the greatest most compassionate Women I have ever met. She is the founder and director of DAWNS House, sober living for women in recovery from drugs and alcohol.
Dawn started her first house in 2013 with nothing more than an idea to help women like herself. She and her very young daughter at the time gave up their spacious living, and a beautiful classic Thunderbird (which was a gift from her Grandfather) in order to gain monetary support for her dream. She quite literally sold everything she owned!
She then put herself in school in order to gain the necessary knowledge to open a 501C3 non-profit organization. All while dealing with her own struggles as a woman in the program of Alcoholics Anonymous and being a single Mom. She never lost sight of her dream. To this day, Dawn has demonstrated complete selflessness, compassion and love for the over 200 Women she has given a home to. This is a time where society turns a cold shoulder to people like us, and she has given us a safe place to land.
Her love and compassion comes with a great deal of accountability. We are a very structured living environment. We are required to attend support meetings, counseling and outpatient classes to maintain our sobriety. We are frequently drug and/or alcohol tested, hold weekly house meetings and are assigned chores to maintain an exemplary home environment. She currently has two sober living locations, and can facilitate up to 14 Women. All of these Women (myself included) have baggage.
We are frequently estranged from our families, children, husbands, parents and the like. Addiction comes with a huge price tag, and none of us arrive here on a winning streak. I have seen Dawn fall nothing short of a friend, counselor, a shoulder to cry on and an ear to listen. I have seen firsthand Dawn take her last twenty dollars to give to a Woman who needed a coat. The stories are endless, as is Dawn's compassion for helping these Women. She works tirelessly, while asking for nothing in return other than our continued success in conquering our disease.
My role at Dawns house is to assist Dawn with the day to day needs of the Women here. Which is my absolute pleasure. I myself recently celebrated one year of sobriety, and could not have done it without Dawns support and love. She has forever impacted my life, and my family's life. For that I will be forever in debt to her."