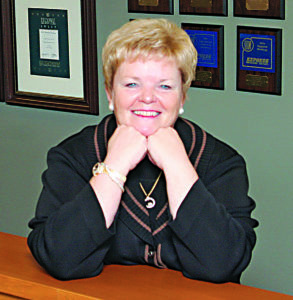 Connie Druliner, President/CEO  Express Employment Professionals
Connie started the Bend franchise of Express Employment Professionals in 1983. Of over 816 offices, she is one of the original 20 franchisees owners of Express Employment Professionals. Four years ago, her daughter, Stephanie Miller, joined as a partner to the company.
The Bend office has continued to win international awards yearly and is in the top tier of recruiting firms across the country.
Connie has served on over 35 boards during her tenure in Central Oregon. Connie currently serves as the President of the Economic Development of Central Oregon, Board member for Bend Next, Advisory Board member for Leadership Bend, Judge for Commerce Woman of the Year, and Chamber of Commerce Sage Awards.
Connie was honored by the Bend Soroptomists in 2002 as their Woman of Distinction, by the Bend Chamber of Commerce as Small Business of the Year in 2014 and as Citizen of the year in 2005. In 2006 Connie was selected as the first inductee into the Inspirational Women Hall of Fame established by the Women's Resource Center of Central Oregon. She has been identified by The Bend Bulletin as Woman of the Year in 1998 and as one of 15 Women of Inspiration in 2015. Connie was tapped as Express Employment Professionals Franchisee of the Year for 2003 has won the highest honor through Express of the Gordon Blair Heritage Award and actually has an award named after her, "The Connie Award," in recognition of her significant number and diversity of clients.
Connie and her husband, Jerry, enjoy their seven children, their seven spouses, and fifteen grandchildren.