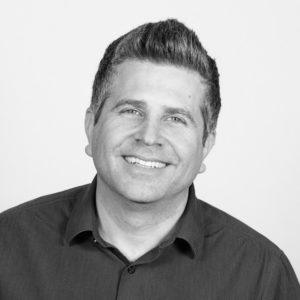 As Chief Executive Officer at Amplion, Chris brings over 25 years of experience in leading enterprise software companies to disruptive market success. Chris is deeply passionate about the paradigm shift that we are experiencing in drug development and the inevitable realization of precision medicine. He understands the challenges that this fundamental paradigm shift brings to our Life Science customers and firmly believes that the power of machine learning will unlock the efficiencies and discoveries that are absolutely critical to success in precision medicine. Chris drives the customer success focused culture at Amplion and is responsible for setting the strategic direction for the company and leads all sales, marketing and business development functions of the business.
Prior to joining Amplion, Chris was Co-Founder and General Partner of FoundersPad, a venture fund focused on scaling early stage businesses. As Founder/CEO of LogicalApps, a pioneering leader in the Governance and Risk Management solutions segment, Chris spent 7 years building the company from the ground up, raising growth capital from Sequoia Capital and ultimately selling the business to Oracle. In addition to his early stage experience, Chris has held senior executive positions at leading technology companies including Oracle, PriceWaterhouse, and Fiserv.
Chris graduated summa cum laude from UCLA with a Bachelor of Science degree in Economics and was named Software Entrepreneur of the Year in 2005 by the California Software Council.