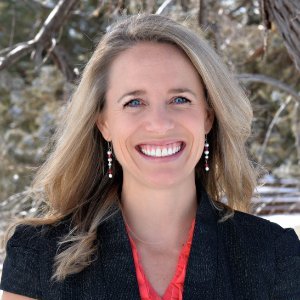 Carrie McPherson Douglass is Managing Partner of Education Cities, a national network of city-based organizations working to improve education outcomes for students from disadvantaged backgrounds. Carrie leads national initiatives on school innovation and design, personalized learning, and incubation. Mrs. Douglass recently launched the Education Equality Index – the first national comparative measure of the achievement gap for students from low-income families. As a former teacher, school administrator, school system leader, and education philanthropist, Carrie has spent her career fighting tirelessly to ensure that our most vulnerable students have access to high quality educational opportunities.
Mrs. Douglass is also the co-owner of Cascade Relays and President of the Cascade Relays Foundation. Cascade Relays produces two of Central Oregon's largest sporting events – Cascade Lakes Relay and Bend Beer Chase. The Foundation contributes over $70,000 annually to small, local non-profits and community groups.
Carrie was elected to the Bend-La Pine School Board in May 2017. Douglass was born and raised in Bend and is focused on ensuring that Bend-La Pine schools are meeting the needs of ALL students and preparing them for college or a career that will provide a living wage. Douglass holds a Bachelor of Arts in Education from the University of Portland and a Masters of Business Administration (MBA) from Boston University. She lives in Bend with her husband, Scott, daughter, Cora, and dog, Sierra.