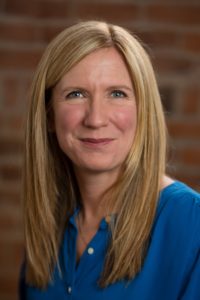 Carolyn Eagan serves as the City of Bend's Economic Development Director.  As director, she is responsible for the Bend Municipal Airport, Affordable Housing, Downtown, Urban Renewal, Parking Management, Tourism and the Business Advocacy program which includes regional economic development partnerships. She took this position in May 2015 after serving as the City's Business Advocate for three years.
Prior to joining the City, she was the Regional Economist for the Oregon Employment Department for Central and South Central Oregon where she was responsible for the unemployment rate for three and half years during the Great Recession.
She has worked in both the private and non-profit sectors in community and economic development for over 20 years. She has a degree in Economics and Mathematics from LaSalle University in Philadelphia and a Masters in Urban and Regional Planning from Portland State University.
She's a Philadelphia native and has been in Oregon since 1999. She lives outside Bend with her husband, 8 year old daughter and black Labrador retriever.