Yesterday evening, the community came together at a packed Tower Theater to celebrate and honor women from throughout Central Oregon at the Bend Chamber's third annual Women of the Year Awards. The event was sponsored by US Bank, Ferguson Wellman Capital Management, Bloom Well, The Bulletin, Express Employment Professionals, Robberson Ford Lincoln Mazda, Atlas Cider Co, AmeriTitle, La-Z-Boy Furniture Galleries, Bend Radio Group, The Source Weekly, It's the Touch, Donner Flower Shop, Amanda Photographic, Accolades, Bend Fashion Quarterly and catered by Mountain View High School Culinary Arts students.
The ceremony was emceed by Deschutes County Commissioner, Tammy Baney and "1077 The Beat's" Meg Sinclair who took the stage to the music of "Eye of the Tiger", boxing gloves and all.
The screen was raised after inspirational speeches presented by Katy Brooks, CEO of the Bend Chamber and Wendy McGrane of US Bank. Entertainment was provided by Rose Miller and her 'Uhane Hawaii dance team who performed a beautiful routine set to traditional Hawaiian music.
Robin Rogers, EVP of Programs & Events at the Bend Chamber and founder of Women of the Year took the stage with Connie Druliner, & Stephanie Miller, Express Employment Professionals and Tamara Weber representing Robberson Ford, to present Young Hero recipient, Skylar Grayson with the inaugural $2,000 scholarship donated by Express Employment Professionals and Robberson Ford Lincoln Mazda.
Keynote Speaker Sarah Pool, Bend Chamber's 2016 SAGE Entrepreneur of the Year recipient owned the stage as she spoke of her life adventures and insight on how to hustle your own way to the top with genuine passion for your dreams. Local writer Ellen Waterson shared an original reading and heartfelt sentiments for the entire audience.
Presenters ranged from community dignitaries including Becky Johnson, vice president of OSU-Cascades and Moe Carrick founder of Moementum, both past recipients of Woman of the Year awards. The panel of judges were happy to greet recipients on stage with awards from Accolades, flowers from Donner's Flower shop and an excited embrace. Judges panel included: Pamela Hulse Andrews, Bend Fashion Quarterly; Caryl Ann Casbon, NW poet and writer; Connie Druliner, Express Employment Professionals; Sarah Lauderdale, Bend Radio Group; Martha Rogers, The Bulletin; and Stephanie Anderson Stroup, Twist Cocktail. The following women were honored in their respective awards category.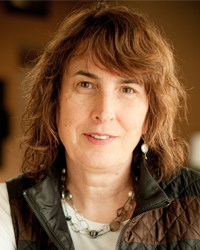 Woman of the Year Award – Julie Harrelson
The 2017 Women of the Year recipient exemplifies the character and accomplishment expected of the Women of the Year.  In her very short time in Bend, she has become very involved with the business community and has made a difference for many start-up companies in our community.  As CEO of the Harrelson Group and Fund Manager of Cascade Angels, she's an entrepreneur and investor in Oregon's startup community as well as a civic leader. In 2013, she co-founded Cascade Angels in Bend with a group of entrepreneurs and investors. Since 2014, Cascade Angels has invested almost $2M in 13 Oregon-based early stage companies, all of which are still in operation and collectively employ over 100 people.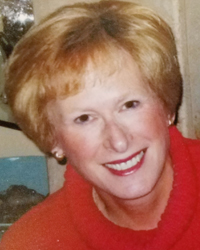 Lifetime Achievement Award – Clella Thomas
Thomas has volunteered for over 40 years in Bend to further education, arts and culture, at-risk youth and families. You can look around Bend and see her imprint on so many levels: SMART board of directors, numerous school bond measures to assure stable funding for local schools, COCC meal of year special events committee, early involvement with the Bloom Project, Bend Community Center board of directors, co-chair of Tower Theatre public campaign helping to save the theatre and create such a valuable asset for Bend, original steering committee for OSU-Cascades campus, leadership council, has served several times as United Way chair for Summit Society and supporter of the St. Charles Foundation. Our 2017 Lifetime Achievement Award recipient embodies a full spectrum of making sure the community is moving forward in a positive manner.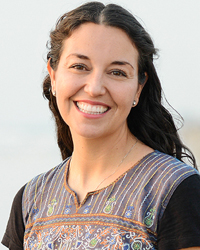 Entrepreneur of the Year Award – Shannon Keith
A trip to India in 2005 inspired Keith to take action and begin an innovative business venture.  Her drive to disrupt the social enterprise space and create lasting impact for survivors of and those at the highest risk of sex trafficking led her to found and cultivate, a thriving benefit corporation whose mission is rooted in job creation for women in India.  Keith's company, Sudara supports training and jobs for the women who make their products, and also helps to fund the non-profit arm that allows the organization to provide for those same women across their entire ecosystem.  More than a give-back model, her organization enables women to have freedom-filled choices for themselves and for their families.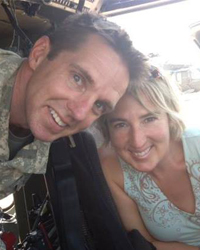 Community Hero Award – Alison Perry
This community hero took on a vision to help veterans suffering with post tramatic stress disorder by starting a ranch that could support itself and be a place of healing for all veterans. She had little to no money in the bank and yet she was able to somehow put it all together. The ranch is an ongoing uphill battle. This year with Perry's persistence, the ranch was licensed to receive adult foster care for veterans. She is now, and will always be a hero to all Central Oregon Vets!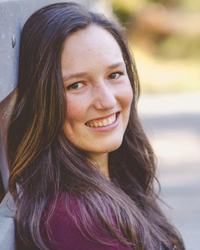 Young Hero Award – Skylar Grayson
A senior at Summit High School, Grayson is an accomplished percussionist. Grayson earned an internship at Bend Research last summer. In our community she is a leader in co-founding the Bend chapter of Youth Climate Action Now which was pivotal in getting Bend to pass a Climate Action Resolution.
The Bend Chamber received 39 nominees in total for the five awards categories. Nominations were open to both Bend Chamber members and non-members. The purpose of the Women of the Year Awards is to recognize exceptional women of all ages, of diverse cultures, roles and accomplishments, who have demonstrated commitments for the betterment of our local community and beyond.