Nominated for : Community Hero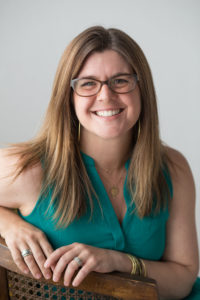 Submitted content
Anna currently works for the High Desert Education Service District (HDESD); an umbrella organization that provides fiscal and services to school districts throughout Central Oregon and beyond. In addition to her 15-year, varied background in Education, Anna also has-two Master's Degrees in Education. As a result of her wide-ranging background in and out of education, Anna has an innate, big-picture understanding of the intersection between education and the private, government, and nonprofit sectors.
Anna was the founding director of an organization called Better Together. As the name implies, Better Together brings all of a community's sectors together to add outsider's ideas and muscle to the education sector. The result of this convergence is leverage; i.e. the involvement of all sectors working in concert with the education sector. Better Together was the catalyst for the youth internship program led by the Bend Chamber of Commerce.
In 2015, HDESD created a position which they dubbed Director of Innovation and appointed Anna to fill it. Anna's charge was to nurture innovation into the education sector.
One of the many programs Anna started, is the "Pitch Workhsop" partnership with Opportunity Knocks, of which she is a board member. Teachers and administrators "pitch" education-based ideas to a panel of entrepreneurs; the entrepreneurs then provide feedback to those doing the pitching on how they can improve the idea or concept. This program, in effect, brings an entrepreneurial twist to education.
Anna was also a board member for three years and ultimately Board Chair of the Boys & Girls Club. She has worked with many members of the business and government sectors in accomplishing the mission of the Club. Her background also includes a stint with the Working Wonders Museum, MountainStar Family Relief Nursery and a board position with Opportunity Knocks, all of which have provided her with knowledge of how the nonprofit sector works.