The 2020 Women of the Year is presented by the Bend Chamber in partnership with The Source Weekly and sponsored, for the 6th year in a row, by US Bank.
The Young Hero Award is sponsored by Webfoot
Young Hero – Through this award, we are celebrating the power of local young ladies' efforts to spark change and improve the world through passion and determination. The winner of this award embraces the challenge of tackling the unmet needs of a community and/or country through volunteer actions and/or innovative ideas to help solve a problem. (Nominee must be a student of high school senior standing through college senior standing)
The $4,000 scholarship is sponsored by Express Employment Professionals, Robberson Ford Lincoln Mazda, Bigfoot Beverages and Hayden Homes. 
Past Recipients of the Young Hero Award:
2019: Jacquelynn Lopez-Lai (14-17)
2019: Lynnea Fredrickson (18-21)
2018: Heather Davenport, Senior, Mountain View High School (Ages 14-17) | Isabelle Rice, Senior, Mountain View High School (Ages 18-21)
2017: Skylar Grayson, Summit High Student
2016: Madelynn Bowers, Bend High Student; Cascade Publications
& Hannah Birchem, OSU & COCC Student; Boys & Girls Club Youth of the Year
2015: Bella Wiener, Bend High Student
---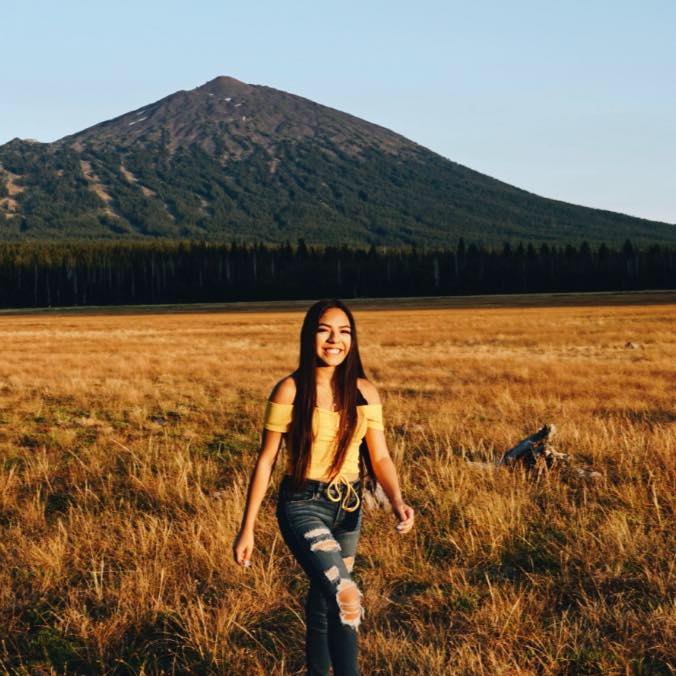 Angie Acevedo
19 year old social activist with a passion for spreading kindness. Read More
---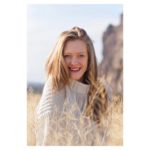 AriAnne Griffy
I am a girl that loves the outdoors including hiking and rock climbing, I believe in change and the ability to make a difference in this world. Read More
---
Ella Bakker
I believe I am the type of person that does not confine my talents to just one area of my own life. At school I try to help other students constantly and am as hard working as I can be in my studies. I balance my work and am known as a good leader by my peers and those around me. I feel that I possess empathy, shown by my ability and drive to help others around me, as well as in my internship. Read More
---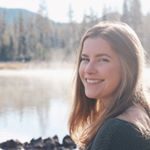 Keera Puett
My name is Keera Puett, I have been singing since I was 5-years-old and I've been trying to spread the beauty and positive atmosphere that music can create ever since. I've been in choir for all 4 years of high school, and when I'm not studying for my AP classes, I ski, mountain bike, write music, and spend time with friends. I plan on attending college at UNR to complete a BS in Molecular Biology and Biochemistry with a minor in Vocal Performance. Read More
---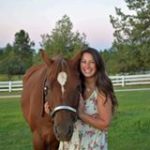 Kiley Hein
I have always wanted to make a difference in my community and one day change the world for the better. I always strive to be the best version of myself that I can and to always lead others by example. I am a very strong believer that you can accomplish anything with a good attitude, hard work, and determination. Read More
---
Marli von Heideken
Growing up in the mountains and rocks of central Oregon, I learned to love nature from the time I could walk. My early experiences of climbing and skiing lead to my passion for sports. Being an athlete has always been an important part of my life teaching me about hard work, drive, passion, and teamwork.
As I got older, academics became more important and the qualities that I had long since learned from sports transferred over. After taking some courses that greatly interested me, I began volunteering at the hospital and realized that my passion had yet again expanded; this time into my love for medicine. Read More
---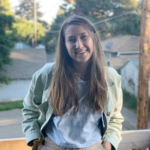 Megan Bolt
I'm a Business Administration Student at OSU Cascades, originally from Denver, Colorado. I'm passionate about travel, photography, the outdoors, and continual personal growth. I'm currently working on becoming a fishing guide in Southeast Alaska during the summer where I am currently a fish cutter, while also working on starting my own business, a travel blog, and am enjoying my time in Bend and at OSU Cascades. Read More
---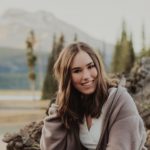 Shilo Grayson
Shilo captains the Speech and Debate team and is Concert Master of the Chamber Orchestra at Summit High School. She is a camp counselor and board member for Campfire Central Oregon, as well as an alumnus of a State Department scholarship program that allowed her to study in Moscow, Russia as a student ambassador for the United States. In her free time, Shilo enjoys playing music, hiking, exploring Central Oregon, and binge-watching political TV shows. Read More