The 2020 Women of the Year Awards are presented by the Bend Chamber in partnership with The Source Weekly and sponsored, for the 6th year in a row, by US Bank.
The Woman of the Year Award is sponsored by The Wallace Group Inc
Woman of the Year – Women in Central Oregon play a critical role in the regional economy as business owners, executives, entrepreneurs, professionals and so much more. The Woman of the Year Award celebrates women who have truly excelled, not only in their business and or professional lives but also as leaders and role models in their communities. While many of these women come from different industries and walks of life, they share several traits — a strong sense of self, a success-driven work ethic and the extraordinary accomplishments to show for it. Their commitment, vision, and talents make them true leaders in their chosen fields.
Nominees must be at least 24.
Past Woman of the Year Award Honorees:
2019: Peggy Carey
2018: Carol Stiles, Head Start
2017: Julie Harrelson, CEO, Harrelson Group, Fund Manager, Cascade Angels
2016: Moe Carrick, Moementum
2015: Dr. Becky Johnson, OSU-Cascades Vice President
---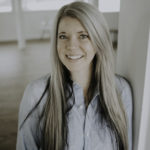 Affton Coffelt
Business has become my sincere passion over the last four years, along with the constant desire to network and teach people how to grow and fuel their passions in business. While I am not traveling to trade shows or working in the office, my three kiddos, Austynn 12, Bobby 6, and Clayton 3, keep me on my toes. I love spending time with my family, eating tacos, good footwear, chatting and meeting new friends, and traveling whenever possible. Read More
---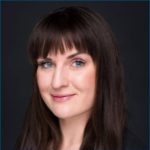 Amanda Gow
Amanda Gow is a graduate of the University of Oregon and began her professional career working as a Futures & Options broker for a firm in Chicago, IL but quickly realized that was not her hearts passion so she pivoted to pursue a career in non-profit management. Amanda has 10+ years in the non-profit sector serving vulnerable youth right here in Central Oregon. In her free time, Amanda enjoys running, backpacking, spending time with friends and family, walking her dog and traveling the world. Read More
---
Bronwen Lodato
I am Bronwen Lodato, founder and CEO of Bronwen Jewelry. We are an artisan line of jewelry designed for active and traveling women. I am an entrepreneur, an outdoors-woman, an avid world traveler and a mother to an awesome little 8 year old girl named Una. My background has always been in leadership in the outdoor industry and launching my business in this space was a risk that made perfect sense to me. 12 years into running my business, I now find great joy in helping others (particularly women) start and run their own businesses. Read More
---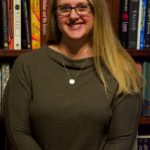 Cassie Clemans
I founded Roundabout Books, an independently owned bookstore and café in NorthWest Crossing, in 2016. I take great joy in sharing my love of books with my community and immense pride in creating a space that brings people together. I am also the Board President of VisitNWX, the newly established NorthWest Crossing Business Association, and I am honored to support the needs of our growing small business community.
I moved to Bend in 2011 with my husband and three children. We love raising our family in Bend and take advantage of all our beautiful town has to offer. Aside from reading books, my favorite pastime is exploring our nations National Parks every summer with my family.
Roundabout Books would not be here without the unfailing support of my husband, Andy.  Opening a new business and launching a business association over the last three years is only possible with the constant and considerable help of my family. Read More
---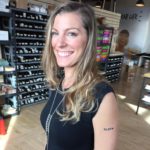 Christina Easly (Biggs)
Christina Easly aka Biggs, CEO of Seksé Fit®, has a background in media, music, and event planning. She left her role as a feature reporter, producer, and video editor for the local ABC/CBS station to focus on building a brand that supports her ambitions to help people through dance fitness, holistic wellness, and digital livestyle® content. Her and her partner are poised to disrupt the fitness industry. Read More
---
Colleen Thomas
I moved to Bend the Summer of 2011 as an Notre Dame AmeriCorps Volunteer, after graduating with a Social Work degree from Bridgewater State University in Massachusetts. I was only supposed to stay in Bend for 11 months but almost 9 years later, I am still here. I married my husband in 2014 in a small legal ceremony at Dillon Falls. We welcomed our first born in April 2019. When I am not working, I will spend my time with my family doing anything outdoors. We love to white water raft, ski and hike. Read More
---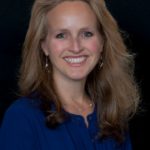 Heidi Slaybaugh
Heidi is a Senior Associate of BLRB Architects and served as the Director of the Bend Office for the past two years during its transformation into the largest architecture firm in Central Oregon. She is dedicated to her profession and prides herself with her level of service and connections to clients, staff, and colleagues alike. She is also passionate about historic preservation and volunteers many hours as an advocate and educator throughout Central Oregon. Read More
---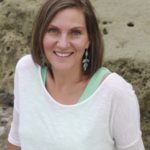 Janell Payne
Using a functional medicine approach, the challenge to uncover the underlying cause of their illness is what continues to drive Dr. Payne's passion for her work. She considers it a privilege to see patients who have exhausted their options for healing in the conventional healthcare model. Dr. Payne's desire is to hear the whole health story of her patients and this approach provides a clear advantage. Each part of the patient story provides insight in what may be the underlying cause of illness. Truly integrative, she employs a blend of the best of conventional medicine with evidence based alternative therapies. Special interests include persistent chronic infections, immune dysregulation, mast cell activation disorder and neuroimmune disorders such as Lyme borreliosis and PANDAS/PANS. She is an outspoken advocate for her patients and will go to great lengths to see that her patients get the care they need and deserve. She also has a desire to stay on the forefront of the research, even before it is published.
Dr. Payne enjoys spending time with her husband, 3 children and 2 dogs while gardening, hiking, or spending time on the boat at the lake. She has some great friends here in Bend and stays as connected as possible. Dr. Payne received her medical degree from National University of Natural Medicine in Portland, Oregon. She attained a Bachelor of Science degree from Eastern Oregon University and taught school in a small Eastern Oregon town before returning to school to become a Naturopathic Doctor. Read More
---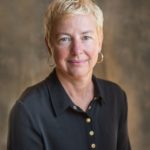 Jennifer Welander
Jennifer Welander is the Senior Vice President and CFO of St. Charles Health System, where she has worked since 2009. She joined St. Charles as the director of accounting, later moving into the director of finance role and was promoted to chief financial officer in March 2015.
Jennifer began her career at KPMG LLP, and during more than seven years with the firm worked in the audit division with a focus on technology and government clients. In early 2000, she left KPMG as a senior audit manager to join a transportation technology company in Beaverton, Ore. as a finance leader.
Jennifer relocated in 2003 to Bend, Ore. where she became the controller for a real estate developer and then moved into the healthcare industry in 2009. She is an active-licensed CPA and holds a bachelor's degree in accounting and a master's in business administration from the University of Oregon. Jennifer lives in Central Oregon with her husband and five dogs, and like many enjoys the outdoors and beauty of the area. Read More
---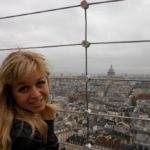 Jesse Durham
Jesse Durham has spent the past 10 years of her life devoted to coffee. From team building and business administration to extensive travel in Africa and Latin America, she is always looking to push Sisters Coffee forward. For Jesse, coffee is more than a daily ritual, it's a chance to make a difference in a global industry that affects varying population groups. She celebrates the opportunity to bring a vast and challenging industry closer to the Central Oregon community. Read More
---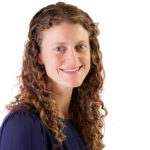 Dr. Jessica LeBlanc MD, MPH
I'm an Oregonian with a passion for providing quality of care and compassion for all beings in the world. My career has brought me to focus on holistic care in the family practice setting, addiction medicine and public health needs in the communities I serve. The time I spend with my three children, a sweet teammate of a husband, and a blind dog, is a splendid mess of laughter, sports, outdoors, reading, and trying for some dedicated quiet time. Read More
---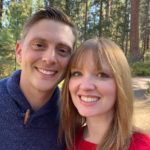 Jillian Devine
Jillian Devine, born and raised in Spokane WA, has been working with the homeless, addicted, abused, neglected, and forgotten population for the past 16 years. Jillian's background is in Mental Health Counseling and Chemical Dependency Counseling with a specialization in the areas of addiction, trauma, spirituality and domestic violence.
Jillian and her husband, Korey, moved to Bend in 2015 to help open Shepherd's House Women and Children's Center. Over the past few years Shepherd's House Ministries has helped dozens of women and their children come from traumatized situations and move into healthier lives. Jillian would say that her greatest joy is her relationship with her husband and one-year-old son Elliot. Jillian is so grateful for her Shepherd's House family who has taught her so much. Read More
---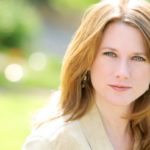 Jillian Taylor
Jillian Taylor is the principal and business strategist of Jillian Taylor Consulting. As a planning strategist and organizational development consultant, Jillian facilitates public and private leaders to gain clarity on their vision, mission, and values. Jillian is passionate about community visioning and planning, and immediately upon moving to Central Oregon reached out to join the Bend 2030 board. Bend 2030 is a non-profit formed as an outcome of a city-initiated community visioning process in 2006. She was asked to lead the board through a three-year strategic plan and currently serves as Board Chair. In this role, she guides the organization to address current complex growth issues, such as the need for a comprehensive multi-modal transportation plan, encouraging development of middle-marketing housing, and engaging under-represented voices in public policy. During her tenure, Bend 2030 has adopted the Stanford Collective Impact model for addressing complex public issues. Jillian also serves as an advisor on the Looking Forward board, which engages community leadership to make Central Oregon a better place to live. She is a Leadership Bend graduate, and holds a Master's degree in Organization Development. Read More
---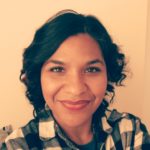 Joanne Mina
Born during a directorship and raise in the aftermath of military occupation, I learn from early own the power each individual to impact the community they live in. As a child I grow up in my grandparents' home outside of the city of Panama and later on during my teen a lived in the city of panama where I graduated from high school at Colegio de la Salle. In the year 2000 I moved to Dallas, Tx where I went to Brookhaven Community College. I've lived in Bend, OR since 2010 where I've advocated for underrepresented communities in a variety of ways. Read More
---
Julie Lyche
Julie N. Lyche is a native Oregonian and has lived in Bend for 27 years. She has been the Executive Director of the Family Access Network for over 14 years, managing a $1.3 million organization that serves 9,000 children and family members in need in our communities annually. She has been an Opportunity Knocks facilitator since 2016 and enjoys the collaborative learning environment of her team. Julie has volunteered within our local schools and spent many years on the basketball court, coaching her children through Bend Parks and Rec. Julie and her husband Jay are proud University of Oregon graduates and have two sons, one currently attending the U of O (Go Ducks!), and one attending Mountain View High School. In her free time, Julie loves enjoying the outdoors with her family and 7-month-old puppy, Finley. Read More
---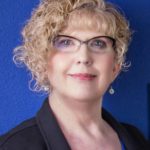 Karen Brannon
Karen Brannon works tirelessly to support those less fortunate than herself. Recognized as one of the top 10 percent of Farmers agents nationally six years in a row, her hands-on approach to handling insurance claims sets her apart. For Karen, it's all about helping those in need, whether they're her customers or members of the community. That's why she started her annual Shine the Light project, which highlights social inequality in Central Oregon, and raises awareness about—and money and goods for—a different at-risk group every year. Read More
---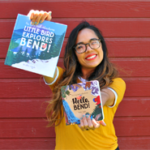 Kristen Riggle
Kristen Riggle is an artist and author making work that encourages creativity, exploration, and most importantly, doing what you love! If she's not in her studio writing, painting, or imagining, she's probably off with her husband exploring the deserts and mountains that surround their happy home in Bend, Oregon. Read More
---
Lindsey Hopper
Lindsey Hopper serves as Vice President of Medicaid Programs. In this role, she provides strategic leadership and oversight for the Medicaid line of business, including business development opportunities. Lindsey also provides executive leadership for the Central Oregon market. Lindsey joined PacificSource in 2015 and is based in the Bend, Oregon office. She works to maintain strong relationships with community stakeholders and provider partners throughout Oregon and PacificSource's regional footprint.
Prior to joining PacificSource, Lindsey served as the Executive Director of the Central Oregon Health Council. Prior to holding that position, Lindsey practiced health law in Denver, Colorado and clerked for the Montana Supreme Court.
Lindsey serves as the President of the Board of Directors for The Center Foundation, an organization committed to helping kids play sports safely and preventing concussions. She also serves on the Planning Commission for the City of Bend, as well as a variety of work groups and task forces. Lindsey earned her JD and Master of Public Health from the University of Minnesota and a Bachelor of Science in cell biology and neuroscience from Montana State University.
Outside of work, she enjoys hiking, fishing, coaching youth sports, and spending time with her husband and their dogs. Read More
---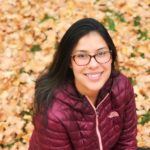 Melinda Martinez
My name is Melinda Martinez and I own and operate Out of the Box Arts. My daily life consists of teaching children about the importance of the arts and expressing themselves, providing students with cultural and historic arts education, working hard on building my business, growing my nonprofit organization, and creating my own art, music, and writing.
As a child I grew up with a bit less than most children I went to school with, and in turn was unable to participate in extra circular programs nor did I have a lot of toys or games. However, this caused me to turn to art, music, and literature. I was lucky enough to have a lot of books, art supplies, and instruments in the house. I watched my father (an artist and musician) create masters pieces, while my mother shared important books with me. My grandmother reminded me of the importance of cultural arts though educating me on my native heritage.
And so began my personal creative journey. Through many ups and downs in my life, the arts helped me through the unthinkable. I found strength, purpose, and healing. Because of this, my passion for sharing these gifts grew. Who I am today is a result of many hardships and how the arts got me through all of them. Read More
---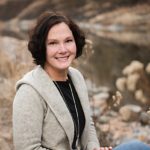 Rachel Wente-Chaney
Rachel is the Chief Information Officer for the High Desert Education Service District. She supports our region's education technology ecosystem with a focus on the security, accessibility, and mobility of information for personal growth and the social good. Read More
---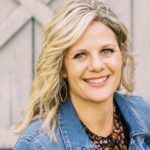 ShanRae Hawkins
ShanRae Hawkins has been described by clients and friends as fun, inspiring, vibrant, friendly and passionate. A native of Oregon with over two decades of marketing and public relations experience, ShanRae loves partnering with organizations to tell their stories. She is the owner of StingRay Communications, a marketing and public relations firm, that provides strategic marketing, public relations, branding, crisis communications, reputation management and event planning. In addition to being recognized as an accomplished communications strategist, ShanRae is a professional emcee and consultant to organizations. When not working and volunteering she loves riding horses, hiking, running, and exploring every inch of Oregon with her husband and two young sons. Read More
---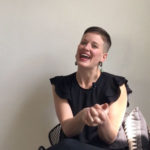 Tess Ball
I am a teacher, designer, adventurer and business owner. I founded the Heart Driven Business Academy, a comprehensive, collaborative education hub for small businesses. I live in Bend with my partner and dog, and you can generally see us around town climbing, paddle boarding, hiking, fly fishing or at a brewery dreaming about how we can better our community. Read More