The 2020 Women of the Year Awards are presented by the Bend Chamber in partnership with The Source Weekly and sponsored, for the 6th year in a row, by US Bank.
The Lifetime Achievement Award is sponsored by Cascade Publications Inc – Cascade Business News
Lifetime Achievement  – This award honors a woman who has achieved a high degree of success in business and has shown a history of contributions to the community over the course of her career. Through the Lifetime Achievement Award, we seek to identify leaders who will teach future generations by example. Lifetime Achievement Award winners have shown long term active engagement in our community and have made significant positive economic impacts locally. They are successful leaders in their companies, industries and true pillars in our community.
Past Lifetime Achievement Award Honorees:
2019: Peggy Carey
2018: Pamela Hulse Andrews
2017: Clella Thomas
2016: Sue Hollern
---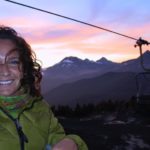 Amy Yillik
Dr. Amy Yillik's professional career highlights include serving as a Central Oregon Regional CARE Coach, School Psychologist in the Bend LaPine Public Schools, an Oregon State TBI Coach and as Adjunct Faculty at University of Southern California, Oregon State University and Seattle Pacific University. She is a Certified Trauma Specialist, a CONNECT Trainer, and a Happy Teacher Revolution Facilitator.
She currently resides in Bend, Oregon where she works as a systems-level coach to promote trauma-sensitive schools and regularly presents lectures at local and state conferences on the topics of minimizing educator toxic stress & maximizing resilience, trauma, threat assessment, suicide pre- and post-vention, and reflective peer consultation. Her own personal overcoming of trauma, addiction and mental illness fuels her work in our region.
Dr. Yillik attended Central Oregon Community College, earned her B.A. in Psychology at the University of Washington, her M.Ed in School Counseling and her Ed.D. in Counselor Education and Supervision from Seattle Pacific University. Her personal wellness plan includes activities such as spending time with her 3 children, husband, extended family and friends, loom beading and weaving, crocheting, singing, playing the guitar, being in nature, traveling, scuba diving, hunting, fishing, skiing, creating art, reading and enjoying her home and four animals. Read More
---
Harriet Langmas
Harriet Langmas has been sewing since she was four years old and continues to do so at almost 88 years of age. She has had a life of service from teaching journalism in Portland, McMinnville, and Bend to owning a business making patchwork skirts while teaching as many at 42 piano pupils. She has appeared on What's My Line, sold patterns to McCalls and Virtue Magazines and was Deschutes Pioneer Queen in 2018. Read More
---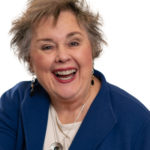 Lawnae Hunter
In 2014 Lawnae suffered a debilitating stroke caused by a brain tumor. After her stroke she began a rigorous rehabilitation program and committed to returning to a normal work and personal life.
Today she lives her life as a hemipelagic and has dedicated her life to educate the public about stroke prevention, treatment and rehabilitation. In 2017 she co-founded a 501c3 nonprofit, Stroke Awareness Oregon (SAO) with a local neurologist and is committed to delivering an awareness and prevention message to Central Oregon.
Lawnae is former Principal Broker/Co-Owner of Windermere Central Oregon Real Estate in Bend, Oregon and Prudential Hunter Reality in Santa Barbara, CA. She has over fifty years' experience in general real estate brokerage including land development, new home sales, property management and general resale. She is knowledgeable in all phases of real estate. Lawnae thrives in a dynamic and competitive sales environment with a strong understanding of the market forces affecting Central Oregon. Read More
---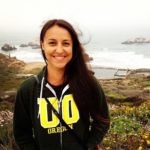 Sonya Littledeer-Evans
As the Deputy Director for Deschutes County Juvenile Community Justice and Owner/Director of Littledeer-Evans Consulting, Sonya draws daily from her own experiences of poverty, discrimination, multicultural heritage, juvenile delinquency and resilience to successfully lead systems innovation, structural change, and model equity leadership.
Sonya gives back to her community through mentoring, teaching, motivational speaking and allyship in equity and inclusion for all. Born and raised in Central Oregon, Sonya holds a BA from the University of Oregon and a MPA from Portland State University. Read More