The 2020 Women of the Year is presented by the Bend Chamber in partnership with The Source Weekly and sponsored, for the 6th year in a row, by US Bank.
The Community Hero Award is sponsored by Johnson Benefit Planning
Community Hero – Typically, women who are helping other's or supporting a cause with therir time are not seeking recgonition or praise. This award celebrates those women who are making outstanding contributions to their community. Community Heroes demonstrate how people with passion and determination can use their life to make a difference in their community. These women are positive role models who inspire others.must be 21.
Past Community Hero Honorees:
2019: Anna Higgins, High Desert Education Service District (HDESD)
2018: Kristin Lingman, Rural Emergency Medical Services Initiative/Airlink
2017: Alison Perry, Central Oregon Veterans Ranch
2016: Kim Meeder, Crystal Peaks Youth Ranch
2015: Betsy Warriner, Volunteer Connect
---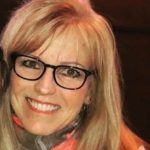 Amy Renalds
I am who I am because of my parents – kindness, family, giving back, selfless acts. At a young age I witnessed my parent's actions and community was at the forefront with family. Building homes for people, soup kitchens, tutoring kids in nearby East Palo Alto ….. acts of kindness that have become the essence of who I am. I'm honored to be in a position at HF to support, mentor and inspire, as well as raise awareness of volunteerism among the staff. It is essential that I support Bend as it grows, to ensure that the slogan Be Kind, You're in Bend remains true. I LOVE Bend and in my 3 short years, I believe I have made an impact and am committed to helping others. Read More
---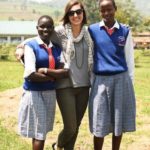 Andrea Rosenzweig
This was a post that describes my mission: Day 20- Cure. I started this challenge 4 years ago because I was in a season of life where I felt a sense of disconnection and loneliness. In my busy life raising four kids I was always around a lot of people every day, but at the end of the day, I often felt lonely. Have you ever felt lonely in a room full of people? I had wonderful connections with my family and friends, but I was in a rut. I was experiencing a lack of MEANINGFUL connections. I needed less small talk and more deep talk. I needed less "I'm good" and more "tell me what's really going on". I needed to be part of something bigger than myself. So I set out to challenge myself to give a bracelet away and make meaningful connections with….STRANGERS! Why is it easier sometimes to dive in with a stranger than it is with those who you see every day? That's simple- VULNERABILITY. Did you know that the word vulnerable literally means capable of being physically or emotionally wounded? It seems pretty obvious why we might struggle to be vulnerable with those who are in our circle. We fear getting hurt. We fear not being heard. No one wants to feel hurt, disappointment, rejection, abandonment, dismissal, disinterest. No one wants messy or uncomfortable. So we keep it light, easy, pleasant and upbeat. Predictable. Safe. And few know who we really are or what we really feel. Courage starts with showing up and letting ourselves be seen. Because true belonging only happens when we present our authentic, imperfect selves to the world-Brené Brown. So naturally it was much safer to start out talking to a total stranger and sharing our stories. Our truths. Our reality. Our authentic, imperfect selves. Now I have learned that when we share our stories we don't feel so alone. That when we help each other, we all get stronger together. In this project we connect. We care. We understand. We empathize and truly help. And this creates moments of meaningful connection that lights a fire and opens my heart more than I knew it could. It heals us all. Each person I meet along the way lifts me up, higher and higher, until I am my whole self again and I feel my love overflowing to everyone around me. This all happens thanks to a bracelet and the love between strangers. Because I choose to be vulnerable and ask how I can help someone. Fast forward four years and I believe in the incredible POWER of Connection. Friends helping friends helping friends. Almost every person I have helped this month has either shared with someone else on the spot or immediately let me know how they helped another friend after I left. Tonight when picking up donations I connected with a new friend and visited with an old friend. The circle of meaningful connections extends across the country far and wide, deep and strong. All the way to a village in Kenya. Oprah says "Vulnerability is being able to express the truth no matter what, the truth of who you are, the essence at your core of what you are feeling at any given moment. It's being able to open up your soul so that others can see their soul in yours." We all want to help. To connect. To share. But sometimes we get stuck. If you ever feel alone…..please know there is a secret cure. It will require some bravery. And maybe a bracelet. This is the Power of Connection. Thank you for all the friends new and old that this project has created. My heart is overflowing. Read More
---
Evelia Sandoval
Evelia is the oldest of five children and was the first in extended family to attend college. She has a bachelor's degree in biology. While in college, she became passionate about encouraging Latino and underrepresented students to attend college. After college, she worked for a non-profit that empowered Latina women. That work reinvigorated her passion for working with underrepresented groups so she returned to college. Evelia has a master's in Higher Education Administration. Evelia is the Coordinator of Latinx Student Program at Central Oregon Community College. The Latinx Student Program assists in the recruitment, retention and academic success of immigrant and native Latino students. gram that introduces Latinx high school students to the college experience through structured academic, leadership and cultural activities. Evelia is the Coordinator for the Central Oregon Latino Partnership Program, which provides mentoring opportunities for Latinx professionals and students, as well as a scholarship program. These programs are culturally-specific, community-derived programs that work to meet the needs of Latinx community members. Evelia also co-leads the community college Diversity and Inclusion Consortium. Read More
---
Gail Snyder
I am an immigrant. I'm an Australian and a preacher's kid. Central Oregon resonates with my Aussie roots. I'm the proud mother of two awesome grown kids, "Gazza" to two amazing grandkids, and partner to my wonderful husband of 40 years. I ran ultramarathons for 22 years, have two degrees in physical geography, and am a dual citizen (resided permanently in the US since 1982). I enjoy hiking, kayaking, and trekking in Nepal. I love wildlife and especially enjoy watching the birds in our yard. I love our dog and indoor-only cats. I am an introvert. Read More
---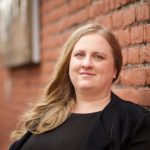 Katy Ipock
Katy Ipock is Central Oregon's Raunchy Aunt that everyone wish they had. Like an Aunt she takes care of her comedy community by providing multi-shows for Charity and Organizations around the community. She is staunch supporter of the Arts, Radio, Comedy, LGBT Community, and local charities keeping Central Oregon first and Foremost. Read More
---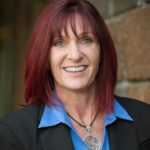 Lauren Olander
Lauren Olander- who is she? I am a warrior. I am a survivor. I am a mother. I am a wife. I am a sister. I am a daughter. I am a fighter. I believe that my role is to "give" and "support" and make a difference during my time here on earth. I have been married to my husband Jeff for almost 25 years, and have two sons, Jake (16) and Zack (15).
Although I have worked in the nonprofit world for the last ten years, my formal education and background is as an attorney. Before moving to Bend, I was a prosecuting attorney with the Office of the District Attorney in Los Angeles as well as a Litigation Associate at a large private law firm in downtown Los Angeles.
My family moved to Bend after I was diagnosed with cancer as well as a life threatening heart condition. We decided that it was time to find a different lifestyle for me, as well as a safe place to raise Jake and Zack that would afford them the opportunity to grow up in a community surrounded by the outdoors and a true place to call home. Our only regret in moving here 11 years ago is that we didn't move sooner. We love being a part of this community, and with my work, I am humbled to have had the opportunity to work with many members of this community and be there for them when they heard the words "You have Cancer". I also have the honor to serve many young families facing the scariest times of their lives when their baby is born and needs to be in the NICU and isn't ready to come home right away. I look forward to continue to serve this community with all of my heart. Read More
---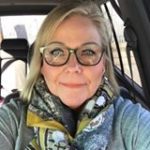 Matina Christophersen
I have always had a special place in my heart for animals and those less fortunate than myself. As a long time resident of Bend, I feel it is my duty to help others in any way I can. What made me make Bend my home was the sense of community. Read More
---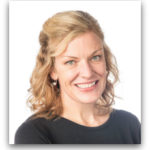 Megan Karnopp
As a proud Bend native, I am honored to be nominated a community hero. My parents moved to Bend in the early sixties. They knew Bend was special and raised us to feel responsible for keeping it that way. After years away – being a ski bum, becoming a pediatrician, and starting a family, I couldn't stay away from the community I loved any longer. We moved back eight years ago and I found my natural fit caring for the kids of our community. From my work as a pediatrician at COPA to my volunteer as a child advocate, kids have my heart. My other passions are skiing and doing most anything outside. I am an expert fort maker, unicorn trainer and I love crafting and playing with my two amazing daughters and husband. Read More
---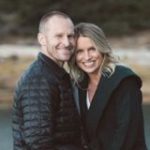 Megan Martin
I am a Christ follower, a wife to her husband (Andy) of 25 years, a mother of three teenage boys, a daughter, a sister, a neighbor, and a friend to many. I am a profound innovator. I love to solve problems, develop strategies and enjoy leading teams towards a shared vision. I love getting to know people and helping others to step into their potential, gifts and calling. I am a recovering workaholic that needs friends and families to help me find my stop button. When I am not with others I am designing, creating or learning about something that interests me. Read More
---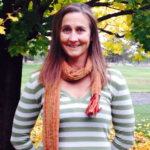 Meera Rupp
Coming from a multicultural family, I grew up experiencing peer pressure and discrimination, as an Asian Indian American woman, different from the majority. Education was meaningless. It was only through travel, and outreach experiences, that I was able to find my place and my voice. I am a hardworker, who is passionate about education. I wanted to make sure that our school is inclusive and meaningful for all students. I received a BA in Bilingual Education, later joined the Peace Corps in the Dominican Republic, where I worked as a Teacher and Community Leader. Upon return I completed my Masters in Educational Administration. I am honored to work at Bend International School, and provide this amazing educational opportunity to all students in our community. Read More
---
Ranae Staley
Ranae moved to Central Oregon in 1993 with her family and loves the Central Oregon community she has grown up in. She is a wife and mom to three kids. Ranae has had amazing opportunities to travel the world, & experience working alongside Non-Government Organizations (NGOs) that provide relief work in many third-world, Asian countries. She has 15 years of experience in different positions within the financial industry and she has held various positions at The Giving Plate since it was founded in 2010. Ranae is passionate about the work The Giving Plate does and is honored to carry on the legacy started by her parents. Read More
---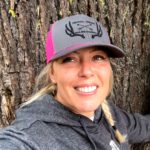 Renee Shadley
Who am I? I am a Mother, a wife, a daughter, and a survivor. I am no different from everyone else around me and yet I am 100 percent unique and me. I am a person motivated by doing the right and best things possible in this world, sometimes to a fault, but hey that's just me. Read More
---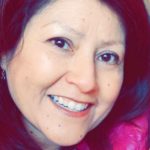 Ruth Jones | Rutila Rodriguez-Galvan
My name is Rutila Rodriguez-Galvan, my alias name in my community and by marriage is Ruth Jones. I am an immigrant to the US from Mexico. I was a product of the Migrant Education system growing up. My parents were both farm workers, my dad entered the US through the Bracero program in the 1950's. I have to tell their story in order to tell mine. The road to "here" for me wasn't as easy as it is/was for others. I am passionate and humbled to serve my Latinx community. I have 4 beautiful kids, grandkids, nieces' nephews and extended relatives for whom I do this for. I will continue to do my part in building bridges of access for all! Read More
---
Sarah Kelley
I am excited about life. In awe of the opportunities it affords and experiences I have had. Even growing more comfortable with the unknowns and challenges. I love my children fiercely…and am thrilled to be an empty-nester. This last year has reminded me of the amazingly supportive friends I am surrounded by. My work brings incredible meaning and fulfillment to me. It stretches and grows me almost daily, offering up continual challenges, some frustrations and lots of successes. I am grateful to have had the support I needed to create this organization that supports my community, the community I have called home for the last 20 years. Read More
---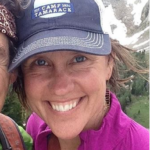 Stacia Biancucci
I am a mom, wife, and friend. I grew up in upstate NY through my early 20s then lived in Anchorage, AK for 4 1/2 years before moving to Bend in May 1999. My two boys were born here. Central Oregon is an amazing place to live and to raise a family. With much connection and family in upstate NY, I am grateful we have the ability to go back east each summer. I am also grateful to live here in the NorthWest and experience the adventures we do!! My favorite things in addition to sharing time with family, dog, and friends are adventures!, mountains, rivers, and oceans. Read More
---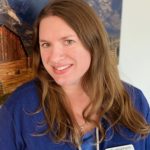 Tara Feurtado
As Bethlehem Inn's Next Steps Program Manager, Tara is a dedicated member of the shelter team. She oversees the Adult Program and works passionately to ensure all residents feel welcome and supported at the Inn. Tara believes, "Everyone deserves a safe place to sleep at night. Bethlehem Inn provide that safe environment as well as personal case management and support." In addition to her time and commitment to the shelter, Tara sits on the Board of Directors at Bend International School. As a mom of three children, education is another passion of hers. She believes that supporting a growing school in Central Oregon that focuses on strong second language skills and global competency is a value to our community. Read More
---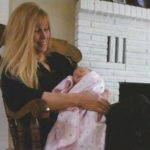 Woody Medeiros
I am a native Oregonian, moving to Bend in 1980. I am married to the love of my life, mother of 4 amazing adults and have 7 wonderful grandkids ages 3 to 29 years old. I have been with Grandma's House for 27 years, so, if I count our Grandma's House babies, we can say I'm a grandma to about 250 wonderful kids from preborn to 27 years old! My life has been woven of the many relationships I have made here in Bend and I am blessed beyond words to have Grandma's House mom's, babies, staff and supporters as part of my tribe. Read More