The 2020 Women of the Year Awards are presented by the Bend Chamber in partnership with The Source Weekly and sponsored, for the 6th year in a row, by US Bank.
The Advancing Women Award is also sponsored by US Bank
Advancing Women Award – This award is designed to honor an individual of any gender for their commitment to advancing the careers of women. This is an individual whose actions, efforts and inspiration truly do make a "World of Difference" in supporting the advancement of women. This individual exemplifies commitment to elevating the status of women by working to advance them in their careers and beyond. This individual has also had a significant impact on women, giving them skills and confidence to pursue and succeed in new opportunities by promoting an environment that is free of bias and discrimination and advances goals of diversity, equity, and inclusion.
---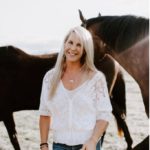 Catherine Cruger
I am beyond flattered and blown away with the acknowledgement and nomination for 2020 Woman of the Year. I am the owner and creator of Some Day Farm LLC in Bend Oregon. We are a Hunter Jumper Equestrian Training Program on 40 acres in beautiful Tumalo. Teaching, riding horses and creating a career out of my passion has been an incredible journey. I strive to be a positive role model for my students and empower women to achieve their equestrian goals. Read More
---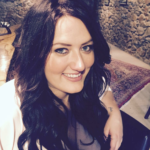 Jennifer Keane
I am a connector of people. I enjoy helping people find what they are good at and what they want for their life and connect them with resources to get there. I'm very passionate about helping women succeed in business and life. My family means more to me than anything in this world. Read More
---
Karina Smith
Karina Smith is originally from Argentina where she attended Law School. As she moved to the United States, she found education to be the vehicle to transform her personal journey and consequently, help others to experience the same. Currently, as a Doctorate candidate in Education, and as the Director of the Migrant Education Program for High Desert ESD, Karina seeks opportunities to amplify the voices of women that might not be heard because of their race, gender, sexual orientation, or ability. Karina is currently a board member of Volunteers in Medicine and Board Advisor of the Oregon Health Authority, Office of Equity and Inclusion. Read More
---
Luann Abrams
Luann Abrams is the founder of CEOX, an organization whose mission is to elevate women into CEO roles by connecting highly qualified CEOready women to CEO roles. She is also a partner at FoundersPad, an earlystage venture fund with a dedicated mentorship program in Bend, OR, where she brings some of the brightest upcoming entrepreneurs together with the most experienced business minds to drive innovation in the region. She is the inaugural member of the Women in STEAM group led by the Technology Association of Oregon (TAO), whose mission is to support and encourage women in male dominated industries for a gender balanced future. She recently joined the board of Strengthening Central Oregon Political Action Committee (SCOPAC) with the mission of recruiting and supporting underrepresented groups in politics.
Luann has a background in aerospace engineering and spent most of her 15 years in aviation working for a startup aircraft company in Bend, OR. Here she led the certification engineering program at Columbia Aircraft where she oversaw the certification of several aircraft models and ensured that all designs met applicable regulations. Due to her diligence and integrity she was granted the authority to sign off on regulatory compliance on behalf of the FAA prior to aircraft delivery.
When she is not working and living the Bend life with her husband and two sons, you will find her curled up with a good book and a hot cup of coffee. Read More