The 2019 Women of the Year Award recognizes women who have excelled in their career, field or passion and/or have made a significant achievement in a traditionally male-dominated arena.  The essence of this award is to discover and reward exceptional women for their leadership, mentoring skills and/or ideas that stand out from their colleagues. Judges are looking for women who have made a real difference in their career, field or passion over the past 12 -24 months. Nominees must be at least 18 years of age.
Past Recipients:
2018: Carol Stiles, Head Start
2017: Julie Harrelson, CEO, Harrelson Group, Fund Manager, Cascade Angels
2016: Moe Carrick, Moementum
2015: Dr. Becky Johnson, OSU-Cascades Vice President
---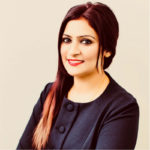 Ajeta Sinha
Ajeta Sinha, Sr. Vice President of Strategic Relationships, has been a key player in Net2Source, a Global Workforce Management Solutions Company's, success throughout the last few years. She is the first female leader hired to set up a sales process and team at Net2Source.
---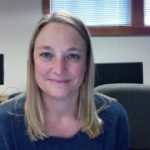 Amy Sabbadini
Amy Sabbadini is an instrument of positive change in our community as a social studies, language arts, and speech and debate teacher at Bend High. She goes above and beyond in developing diverse curriculum for her students and has been recognized nationally for this.
---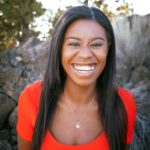 Anyssa Bohanan
Anyssa has worked as a dedicated journalist in Bend since 2016. Her dedication to her craft as a reporter and journalist is what is most impressive. In an age where that profession is often maligned, she approaches every day with a rare dignity and class.
---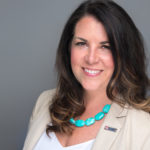 Ashley Mears
With over 15 years of experience in the finance industry, Ashley has excelled as an exceptional advocate for her customers and U.S. Bank, the company at which she currently holds the role of Assistant VP, Business Banking Relationship Manager.
---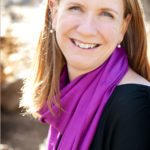 Carolyn Bonner Eagan
Carolyn Eagan is the Director of Economic Development for the City of Bend and has woven together a more complete vision of Bend's economy to include more affordable housing units, more available child care slots, and an increase in available job opportunities.
---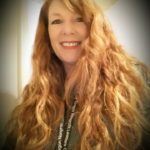 Dawn Holland
Dawn works tirelessly and selflessly every single day to help other women in our community become better people. She is the founder and Executive Director of DAWNS House, a non-profit that provides support to displaced women who are recovering from addiction and alcoholism.
---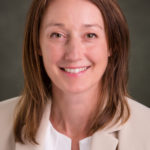 Ellen Grover
The partners of Karnopp Petersen LLP recently elected Ellen as one of its co-Managing Partners. As the head of an organization with 34 lawyers and staff, her cooperative leadership as lawyer & managing partner alone has impacted our community.
---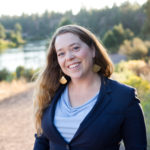 Erin Foote Morgan
Erin is the Bend Director of Hubbell Communications and is the key strategist and project manager for Bend clients. With 15 years of experience in journalism, public relations, multi-stakeholder project management, non-profit advocacy and political communications, Erin is a powerful community connector who gets results.
---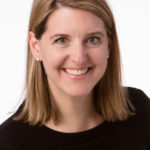 Erin MacDonald
Erin is one of two female co-Managing Partners recently elected to lead Central Oregon's preeminent law firm, Karnopp Petersen LLP. She exemplifies service, sacrifice, and commitment to our community while remaining dedicated to her firm, family and city that she loves.
---
Julie Amberg
Julie is the Head of School at Cascades Academy where she energetically leads the school of 200 students and 40 staff members with a thoughtful, forward-thinking approach that focuses every decision through the lens of what is best for the students.
---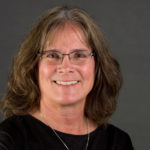 Katie Tank
Katie is a friend, mother, and an attorney who runs her own law firm. She has served on many community boards and advocates for the business community as well as those who are less fortunate through her pro-bono work serving the most vulnerable of residents.
---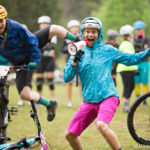 Lindsey Richter
Lindsey is a professional mountain biker and skills instructor. She is the founder and now titled "Director of Inspiration" with her business partner, Meredith, of Ladies AllRide. Born in 2013, the company's mission is to change women's lives with two wheels and some dirt!
---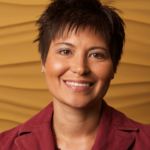 Rane Johnson-Stempson
Rane is the founder and CEO of Ranemaker Institute, which helps organizations and cities understand how to discuss inclusive innovation. Her work has created avenues to highlight local women leaders, identify issues related to underserved populations, and provided frameworks for local businesses to further innovate.
---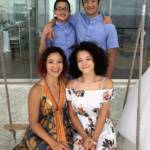 Sherry Tran
Sherry Tran is a quiet leader in our community. She is a single mother of three incredible kids who are already doing great things for our city. She is a Bowen practitioner, massage therapist, dancer, performer, and aerial silks teacher.
---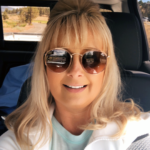 Stacey Strain
Stacey is the Senior Director of Innovation & Design at Pahlisch Homes and has been with the company for 12 years. She is widely respected by designers, home builders, and developers as one of the most talented designers and production coordinators in the industry.
---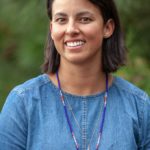 Veronica Vega
Veronica became the Brewmaster of Product Development for the 8th largest craft brewery in the nation, our homegrown Deschutes Brewery. She started at Deschutes as a tour guide and less than ten years later, worked her way up to one of the top positions in the company.