Through timely innovation, strategic thinking and smart execution, the recipients of the Entrepreneur of the Year Award at the annual 2019 Women of the Year Awards, have launched and built one or more successful companies with a track record of growth, profitability, industry leadership and breaking new ground. These pre-eminent entrepreneurs possess the drive, managerial acumen and leadership traits that others aspire to have, and have positioned themselves for future achievement. These women are role models for all those who believe in the power of entrepreneurship. Winners of this award have generated an uncommon degree of economic growth and social change. Must be 18 years of age.
Past Recipients:
2018: Dana Barbato, InvestiPro
2017: Shannon Keith, Sudara
2016: Sarah Pool, CEO of Canvas
---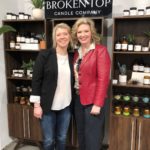 Affton Coffelt
Affton Coffelt, founder of Broken Top Candle Co., has taken the clean candle industry by storm. Broken Top Candle Company supports clean, sustainable products as all of their soy candles are handcrafted using pure soy wax, all natural cotton wicks, and essential oil infused fragrances.
---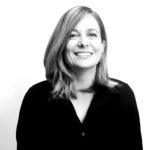 Kelly Kearsley
Kelly has been an active participant in Bend's startup and tech community since 2013. She co-founded the StartupBend blog as a way to broadcast startup activity in Central Oregon and joined the BendTECH board in 2015. Kelly was elected board president in 2018.
---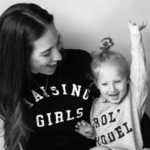 Kori Isfeld
Kori is a wife, mom and entrepreneur. She started Little Legend Clothing from her home and has a holistic business model consistent with Bend's environmental and social fabric. Little Legend Clothing empowers our youth and helps children believe in who they were created to be.
---