This 2019 Women of the Year Award acknowledges women who are making outstanding contributions to their community. Community Heroes demonstrate how people with passion and determination can use their lives to make a difference in the community.  Nominees must be over 21.
Past Recipients:
2018: Kristin Lingman, Rural Emergency Medical Services Initiative/Airlink
2017: Alison Perry, Central Oregon Veterans Ranch
2016: Kim Meeder, Crystal Peaks Youth Ranch
2015: Betsy Warriner, Volunteer Connect
---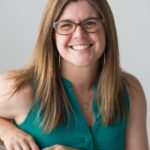 Anna Higgins
Anna currently works for the High Desert Education Service District (HDESD); an umbrella organization that provides fiscal services to school districts throughout Central Oregon and beyond. Anna is on a personal mission to bring innovation to the education sector through total community involvement.
---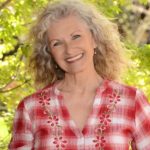 Darlene Gertsch
As the Founder of Good Grief Guidance, Darlene has chosen to learn and thrive through her grief and turn towards it and all its meaning. After the death of her son, the depth of her pain was the key that unlocked the unconscious myths of her life.
---
Heather Laurie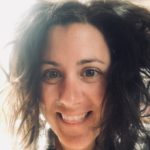 Heather is the creative arm of local firm TALK, INC. As a counselor, Heather has been working with adolescents and families for the past 15 years in wilderness, residential, non-profit, community-based, and outpatient mental health settings. She excels in her work with challenging or counseling-resistant teens.
---
 Heesyun Ruettgers
Heesyun is passionate for loving and caring for local foster children who are scared and hurting so they can thrive and improve their lives. She is a smart, intuitive, hardworking and proactive agent for children who have been temporarily separated from their parents.
---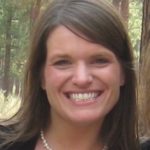 Maggie Kirby
Maggie Kirby is the Development Director at Craft3, a nonprofit Community Development Financial Institution (CDFI) that provides loans and assistance to strengthen Pacific Northwest communities. Maggie is involved with the Bend Chamber, Leadership Bend, Bend YP, Central Oregon Locavore, and Deschutes County Planning Commission.
---
Rayne Cedergreen
Rayne is a counselor at Bend Senior High School. She has directly and indirectly impacted the education of students across Central Oregon. Rayne has helped hundreds of students overcome homelessness, graduate high school, attend college, and receive scholarships through her work at Bend Senior High.
---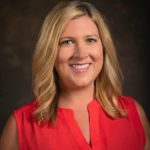 Shannon Bennett
Shannon is a member of the Rotary Club of Greater Bend board and the President Elect for 2020, a member of the Bend Young Professionals Advisory Council, a cohort of the Leadership Bend Class of 2019, and serves on the Events Committee for the Central Oregon Humane Society.
---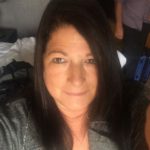 Stacey Witte
Stacey currently works at Bend City Church with a desire to serve the homeless community. The work she does is about the hundreds of men, women and families in our community that are experiencing homelessness and facing daily crisis management.
---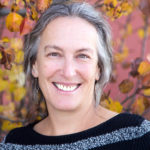 Susie Biggs
Susie is one of the top realtors in Central Oregon and directs the Toy Run through Wildhorse Harley Davidson as well as several other children focused services in Central Oregon (Kids Center and Child's Center). Susie also volunteers at Bend Park and Rec and The Bend Senior Center.
---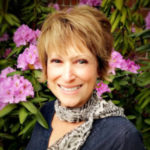 Tamarra Harris
Tamarra is the System Pediatrics Clinics Manager at not-for-profit Mosaic Medical and has worked with community partners to improve access for children to comprehensive health care throughout Central Oregon by opening and/or expanding school-based health centers in Bend, Redmond, Prineville, and Madras.
---