We reached out to Councilor Piper with some questions we thought the Bend Chamber membership might be interested in.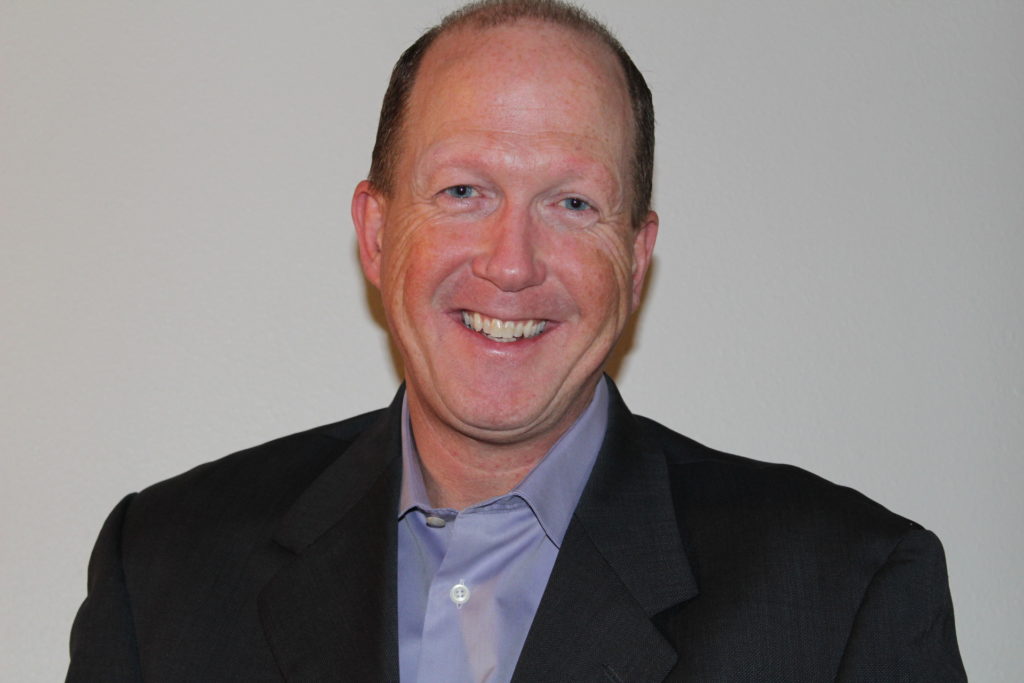 ---
When City Councilor Sally Russell assumed her role as Mayor of Bend it created a vacant seat which needed to be filled by appointment of the Bend City Council. The Council received 36 applications then narrowed those down to seven candidates. Interviews took place during a special meeting on January 14, but you can watch the video of interviews and discussion here. The Council did not reach consensus that night, so the vote took place during the January 16 Council meeting, you can watch the video here.
Chris Piper was chosen in a 4 – 2 vote to fill Mayor Russell's seat for the remaining two years of her four year term. Mayor Russell commented, "When choosing the next city council member, I looked for specific skills to augment our council. I felt those skills greatly included financial chops and moderate beliefs. Being part of a team requires great communication and active listening, and the emphasis that Chris places on listening is essential. Therefore, I have confidence that Chris will be a great addition to our council."
You can read Mayor Russell's full statement of support for Councilor Piper in her Facebook post here.
There has been local media coverage about the vacancy process, Council meetings, and some background on Councilor Piper in the Bulletin, Source Weekly, KBND, Central Oregon Daily, and KTVZ.
Since this process is different than an election where candidates go through a rigorous process with opportunities for the public to hear their ideas and positions, we wanted to learn more. In lieu of the debate the other candidates for Bend City Council participated in (you can watch What's Brewing | 2018 City of Bend Candidates Debate here) we reached out to Councilor Piper with some questions we thought the Bend Chamber membership might be interested in.
---
Here are his responses:
---
Q. Are you or have you been a member or associated with a Chamber of Commerce?
A. Yes, in Portland and at that time it was called the Portland Chamber of Commerce and is now named Portland Business Alliance. I had several roles with that Chamber – I served on their membership committee as well as their City Ambassador committee. Serving on those committees put me directly in touch with the Portland business community – welcoming new businesses to the Chamber, but also welcoming them into the community which provided them a contact to help navigate with city creating ease of acclimating to the city's culture, community and other business leaders. I enjoyed the relationship that materialized with the business leaders because I was able to also learn more about the business owner's family helping them engage with the community better. Having the opportunity to help promote and foster an environment in the Portland region to attract, support and retain private-sector jobs helped spur economic vitality and enabled quality educational opportunities for the region's residents — a learning and best practice I look forward to developing here in Bend.
Q. Do you plan to seek input or engage with organizations or businesses?
A. Certainly, with no question – I've been a Bend resident for 14 years and have always done my best to engage with our businesses and organizations. Their input is invaluable because they work, live, and play here in Bend so that "field" input is very important. If I am not connected with our businesses and associations outside of Council then what value do I truly I bring? I shared during my interview that I practice active listening – where 70% is listening and the 30% is asking more questions. This helps those we meet get to know us, like us, and eventually trust us.
Q. What kind of relationship or partnership do you ideally see between the City and the Chamber?
Partnering and having a productive relationship with the Chamber can help foster our diverse and growing local economy.
A. I've always explained the Chamber as a form of business network, for example, our local organization of businesses have a goal, in my opinion based on conversations and meetings, is to further the interests of the businesses in our city. A partnership with the Council and the Chamber, is truly a strategic partner and collaborating together so that we can work with the business owners in our city forming committees that are designed to help advocate on behalf of the business community. Partnering and having a productive relationship with the Chamber can help foster our diverse and growing local economy.
Q. What is the biggest issue currently facing the business community? And do you see any opportunity for improvement?
A. As a tele-commuter, I have had multiple opportunities having conversations with business owners and their employees. From this, I've learned that in the City of Bend (and am sure with other cities) we're always striving and developing innovative ideas, growing entrepreneurship, and building social dynamism— on a daily basis these are being incubated, implemented, and elevated to the broader regional, national, and event international consciousness. This can become an issue if it is neglected – as a city we must do our best supporting our growing businesses and those businesses who relocate to our city, too. With that said, it leads to challenges for the business community which is our city's infrastructure – transportation, affordable housing, and education. We must discuss new ideas, review past ideas, speak with our residents and review other city models about how best we can retain businesses and employees so that our city can prosper in a sustainable way that creates a work-life balance. I must also note, with this comes environmental impact – pressures on our hiking trails, camping sites, streams, and river that we must be conscious of when deliberating and making final decisions. It truly is a fine balance.
Q. Is there anything you specifically want the business community to know about you?
A. I applied for City Council because it is paramount that we – the City Council with our residents help to build bridges in our community and pull people together. I have a wealth of experience through positions I've held with non-profit, education, and public service work, and believe the kind of business experience and financial acumen I have will add strength to our current Council and support Bend through this next era of growth. I have been a committed Bend citizen for 14 years tele-commuting, raising my daughter with my wife, and recreating in our pristine outdoors. Daily, I do my best to practice the character traits of scouting – I am an Eagle Scout and these traits carry over into my professional, personal and now public life – Trustworthy, Loyal, Helpful, Friendly, Courteous, Kind, Obedient, Cheerful, Thrifty, Brave, Clean, and Reverent. There is no doubt in my mind that we live in the best city in America. I trust that each one of the Council members and residents share my belief that we must foster a diverse and growing local economy.