BY: JENNIFER STEPHENS // BEND CHAMBER GOVERNMENT AFFAIRS CONTRACTOR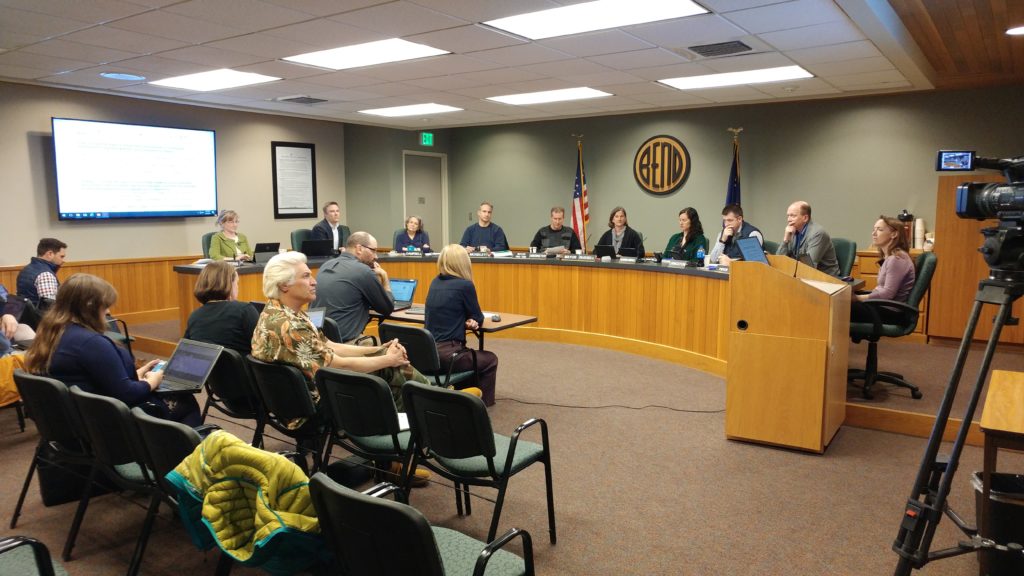 ---
Planning sessions for the City of Bend took place in early February where Councilors participated in team building and communication exercises, received presentations from departments in the Core Service Areas, they defined individual priorities, and discussed Council goals. City staff refined the goals, identified costs, and drafted strategies for achievement. On March 13, the Council held a special meeting to discuss and an official vote adopting the Goals and Budget.
ECONOMIC VITALITY: Housing Jobs, Managing Growth
Goal: Increase the supply of shovel ready land available for housing and employment in alignment with the City's Comprehensive Plan.
TRANSPORTATION AND INFRASTRUCTURE
Goal: Plan and implement robust and resilient infrastructure.
PUBLIC SAFETY AND HEALTH
Goal: Protect and improve health and safety for residents and businesses that addresses the challenges associated with a rapidly growing community.
EFFECTIVE AND EFFICIENT CITY OPERATION
Goal: The City is an efficient, well-run organization that has the appropriate people, systems and processes to meet changing customer needs.