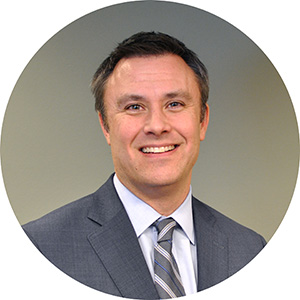 Eric King – City Manager of Bend
The City Manager's Office takes the development and recommendation of solutions to community problems in front of Council for consideration. Plans and develops programs to meet the needs of the City. Prepares the Strategic Plan, biennial budget, community relations, and inter-agency coordination. The main task is to foster pride in City government through excellent customer service.
Eric King began his work with the City of Bend as Assistant City Manager in April of 2007 and accepted the position of City Manager in May of 2008. He started his career in local government working for the City of Portland, where he spent 10 years focusing on economic development and program management.
Eric serves on boards and volunteer positions in Central Oregon, including;
Board Member
Board Member
Oregon City/County Managers' Association Board
Board Member
Volunteer
He has a Masters in Urban and Regional Planning and a Graduate Certificate in Real Estate Development from Portland State University. Born and raised in Madison Wisconsin; Eric loves Bend for its Scenic beauty, multitude of outdoor activities and raising his two children here with his wife Martha.