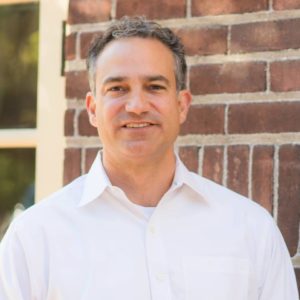 In November 2016 voters elected Bill Moseley to the Bend City Council. In addition, he works as the CEO of GL Solutions, a software company he founded in 1997. Prior to GL Solutions, Bill worked for the Oregon Department of Justice, consulted municipalities on public nuisance law and worked as a private attorney in Kansas.  Bill has been an advocate for small businesses;  serving as the president of Opportunity Knocks, first chairperson of the Bend Economic Development Advisory Board and advisory board member of the Central Oregon chapter of the Technology Association of Oregon, among numerous other community groups.
First in his extended family to receive higher education, he earned a Master's in Public Administration, with a focus on City Management, as well as a Juris Doctorate and Bachelor of Arts degrees in Economics and Political Science from the University of Kansas.
While at the University of Kansas, Bill met his wife, Renee. Beckoned by the beauty of the Northwest, they moved to Portland in 1996 and to Bend in 1999. They enjoy the Bend lifestyle with their four children, ages 7-21.
As mayor, Bill will focus on housing costs, road congestion and community livability.
During his first two years, Moseley led the Council to:
Award contracts to complete the Empire and Murphy Road Projects
Fix our roads – with no new taxes
Create a comprehensive strategy to build more housing
Form a city committee focused on livability
Withhold tourism advertising money in a rainy-day fund
Adopt transportation goals that end the war on cars
Provide a clean and safe downtown
Revise how Bend sets goals and makes plans