Central Oregon is in a childcare crisis
There are openings for only one in three children under the age of five in registered child care centers and in-home providers. This is a crisis for families, AND, it impacts employers who are struggling to attract and retain talent. To address the growing demand for child care in our region a public private group was formed to address the crisis.
Our Mission
Community and employers invested in Central Oregon's children, families and workforce to create and retain affordable, accessible and quality child care by increasing the amount of quality childcare openings in Central Oregon.
The Need:
A group including Central Oregon Chambers, Governor Brown's Regional Solutions team, Better Together, The Early Learning Hub, NeighborImpact, Central Oregon Health Council, TRACES, OSU and COCC has created a Central Oregon Child Care Accelerator position to create and preserve more spots by working with employers, providers, and brokers.
Our Approach:
Our focus is on the economics of helping to retain and increase quality child care options to expand and locate or build new and existing childcare facilities and in-home care facilities.
---
Read the current childcare data for the region (click on the name of each town to view and download the PDF)
---
Central Oregon's First Childcare Accelerator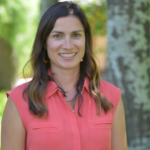 Megan Norris was hired in November of 2019 to help tackle the child care crisis in our region. She is working hard to create more than 1,000 spots by December 2022. She will work with public and private partners to create financial tools for providers to assist with start-up costs and to help offer high quality, affordable and accessible child care spots to Central Oregon families.
Read the full press release announcing Norris to the team.
---
ARTICLE: CENTER FOR AMERICAN PROGRESS
The Child Care Crisis Causes Job Disruptions for More Than 2 Million Parents Each Year
By Cristina Novoa and Steven Jessen-Howard
At a time when more than two-thirds of young children have all available parents in the workforce, child care is a necessity for most families across the country. Yet new data show that the current child care system lets down parents at nearly every turn. And a lack of good affordable child care can drastically affect parents' ability to work.
Find out how many parents in your state have to disrupt their jobs due to child care challenges.
The child care crisis not only affects families' bottom lines; it also costs the economy $57 billion in annual lost revenue, wages, and productivity. Read more »
Thank you to all of our regional partners tackling the childcare crisis in Central Oregon. 
---

Picture above from the regional meetings on child care shortage being held across C.O. with the US Chamber earlier this year. Watch KTVZ News Channel 21 coverage here
In the news
---
Let us know how you would like to get involved