Central Oregon is in a childcare crisis.
There are openings for only one in three children under the age of five in registered child care centers and in-home providers. This is a crisis for families, AND, it impacts employers who are struggling to attract and retain talent. WE have partnered with local businesses and Organizations and formed the Central Oregon Childcare Task Force.
In July of 2018, the Bend Chamber released the results of two surveys on child care, one from employers and hiring managers and the other targeted to employees. The purpose of the survey was to better understand whether child care needs are impacting businesses to attract and retain employees, and how child care affects the workforce. Respondents for the survey were from Bend and the region, and included 128 employers and hiring managers, and 333 employees. Read the full press release detailing those results, " Bend Chamber Survey Shows Childcare Cost and Availability Impacting Business" as well as mentioned here, "Lack of Childcare Impacts Economy."
Central Oregon's attraction to growing families makes for a healthy community, but we are woefully short on places for those kiddos to be while you earn a living. Central Oregon's child care desert has forced people to alter or abandon their careers in order to stay home with their children.  New parents are often placed on wait lists of more than a year before there is an opening for their child. In a recent survey, 97 percent of our member employees who responded told us they have had difficulty finding childcare. Read the full article, " How a House and Children Can Set You Back in Bend." 
---
Read the current childcare data for the region (click on the name of each town to view and download the PDF)
---
Central Oregon's First Childcare Accelerator
THE MISSION: Community and employers invested in Central Oregon's children, families and workforce to increase the supply of  affordable, accessible and quality child care  in Central Oregon.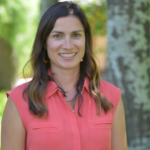 A consortium of regional businesses, early learning and health organizations, and the Bend Chamber focused on tackling Central Oregon's shortage of childcare and has hired Megan Norris to begin work on creating more options for those looking for quality, affordable childcare options.
"The lack of quality childcare options in Central Oregon is unacceptable," said Norris. "I'm excited to find ways to increase available childcare to help support our region's families and workforce."
Read the full press release announcing Norris to the team.
---
Thank you to all of our regional partners tackling the childcare crisis in Central Oregon. 
---

Picture above from the regional meetings on child care shortage being held across C.O. with the US Chamber earlier this year. Watch KTVZ News Channel 21 coverage here
In the news
KTVZ News Channel 21: Announcement of Katy Brooks (Bend Chamber CEO) addition to the Governor's Early Learning Council
Central Oregon Daily: Megan Norris' role as the Central Oregon Childcare Accelerator
Oregon Public Broadcasting interviews Katy brooks (Bend Chamber CEO) 
The Bend Bulletin, "Bend Chamber to rally employers around child care shortage"
Cascade Business News: "Bend Chamber Survey Shows Child Care Cost & Availability Impacting Business"
KBND News Talk Radio with Katy Brooks
The SOURCE WEEKLY: " Correcting A Shortfall: Bend Chamber leads the effort to address a lack of child care, using a host of approaches"
---
Let us know how you would like to get involved