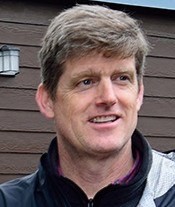 Patrick Quinton is the Co-Founder and CEO of Dweller, a private developer of prefab accessory dwelling units (ADUs) in Portland, Oregon.
Prior to founding Dweller in 2017, Patrick served for over five years as the Executive Director of Prosper Portland (formerly the Portland Development Commission), Portland's economic development and urban renewal agency. During his tenure, Portland emerged from the Great Recession to create one of the best performing metro economies in the U.S. Under Patrick's leadership, PDC invested in over 800 businesses over five years, jump-started the creation of nearly 50,000 net new jobs and attracted $1.5B in private investment.
Patrick has also served in leadership roles in both the commercial finance and community banking industries, including at Shorebank Corporation, an internationally recognized leader in community revitalization.