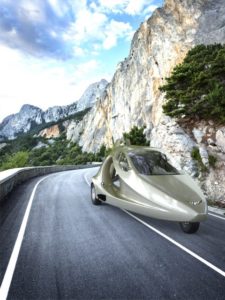 Efficient use of a person's time is of immense importance in any business.  Whether for sales, management, technical support, purchasing – any number of jobs, this issue remains constant across the whole landscape of business.  As we all know, business travel can often be highly inefficient, eating into actual productive work time and even forcing one to spend most of a day just traveling.
Let's look at how using a flying car could be a game changer in this arena.  One of the biggest frustrations we hear from busy executives is that they end up wasting a huge amount of time at the mercy of travel schedules that are inefficient, unpredictable, and generally in conflict with their personal schedule. With the use of a flying car, one will be able to travel from point A to point B, with as little wasted time as possible.  You will decide when to leave for your business trips, based on what works best for your schedule – no longer being a victim of the airline schedules, aggravatingly long lines, or traffic.   If you have something critical to finish, you can finish it and then leave for the trip.
As we all know, weather can cause sizeable travel delays. And weather is also a factor when you're flying your own aircraft. In fact, severe weather conditions may keep you from flying altogether. But with a Switchblade Flying Sports Car, you can never be stopped.  Once in flight, if the weather up ahead looks bad for flying, you simply land at a nearby airport, swing in the wings, retract the tail and drive on under the storm.  Once it clears up enough to where you feel comfortable flying, you can take off from the closest airport and continue to your destination, flying at speeds of up to 175 MPH. You always have the option to fly or drive.
"Isn't all this too much work?", you might ask.  Sure you have the added responsibility of piloting your plane, but honestly, it is usually quite enjoyable to fly. It's a whole new world up there, it's peaceful and the scenery is amazing. For me, and the pilots I know, this more than makes up for the added energy exerted.  Plus in my Switchblade, the benefits of traveling when I want and where I want – A to B, driving and flying without any detours, on my schedule – make business travel something to look forward to rather than dread.
---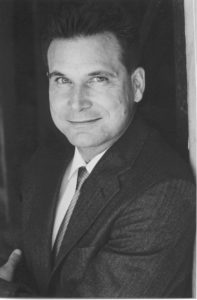 By: Sam Bousfield, CEO of Samson Motors, Inc. inventor, and designer of the Switchblade Flying Sports Car
With technical resources world-wide, Samson Motors is poised to advance a series of new technology breakthroughs. Current activities focus on transportation, including aviation technology. Through their on-going efforts, Samson Motors is developing more useful, efficient and less costly alternatives to modern transportation. Samson's flagship product is the Switchblade™, a multi-mode vehicle that both drives and flies. Follow-on products will include ground-only sports vehicles that are intended to be both high-performance and fuel-efficient.