In order to address the growing number of remote working professionals in Central Oregon, The Collective NWX is opening a new workspace for individuals or small companies looking for a professional alternative to a home office or coffee shop.
Located in Bend's award-winning Northwest Crossing community, The Collective NWX is housed in the new Clearwater Crossing building and constructed specifically with coworking in mind with no detail left out.
From the spacious, open community workspaces with floor to ceiling windows, to the well appointed private office suites and the comfortable, well-stocked cafe, The Collective NWX offers all the amenities of a modern coworking space.
"Our mission is to foster a sense of community for all members and to enable strong and sustainable connections to the local businesses and non-profit organizations of Bend and Central Oregon," said Kent Odendahl, owner and creative partner of The Collective NWX. "Working at home can be an isolating experience, and our goal in creating The Collective is to create a workspace to expand professional connections while cultivating creativity and collaboration for our members."
---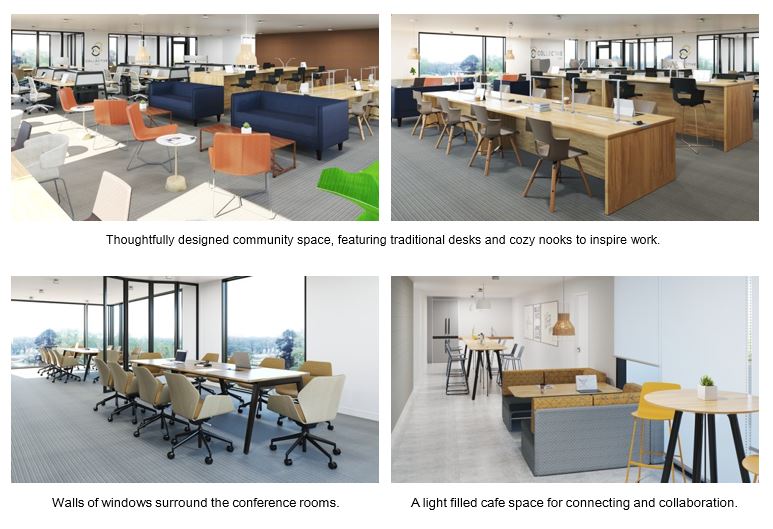 ---
The Collective NWX coworking space has over 5,500 square feet with private offices, dedicated desks and an open community workspace with both traditional desks and comfortable nooks. The 550 square foot covered outdoor terrace offers sweeping views of the mountains to inspire work both in the warm summer months, or under the heaters on brisk Central Oregon fall and winter days. The heart of the space is the cafe and lounge space with community tables and a comfortable booth to invite interaction and collaboration.
"From the inception, this project has been about creating an inclusive community where regardless of your profession, your gender, your age or any other factor, you are welcome," added Sara Odendahl, owner and managing partner of The Collective NWX. "It is about creating a space where people who prefer to step away from their home to focus on their work can interact with other professionals. It is about providing a thoughtfully designed space accessible to entrepreneurs, small start-ups, non-profits, recent retirees and others to allow them to thrive personally and professionally. It is about community."
The Collective NWX plans a preview opening in December, and is currently providing tours to prospective members and taking reservations. For more information about The Collective NWX and to schedule a tour visit www.work-collective.com.