By: Kale Donnelly  |  State of Oregon Employment Dept. Workforce Analyst // Serving the East Cascades of Oregon
---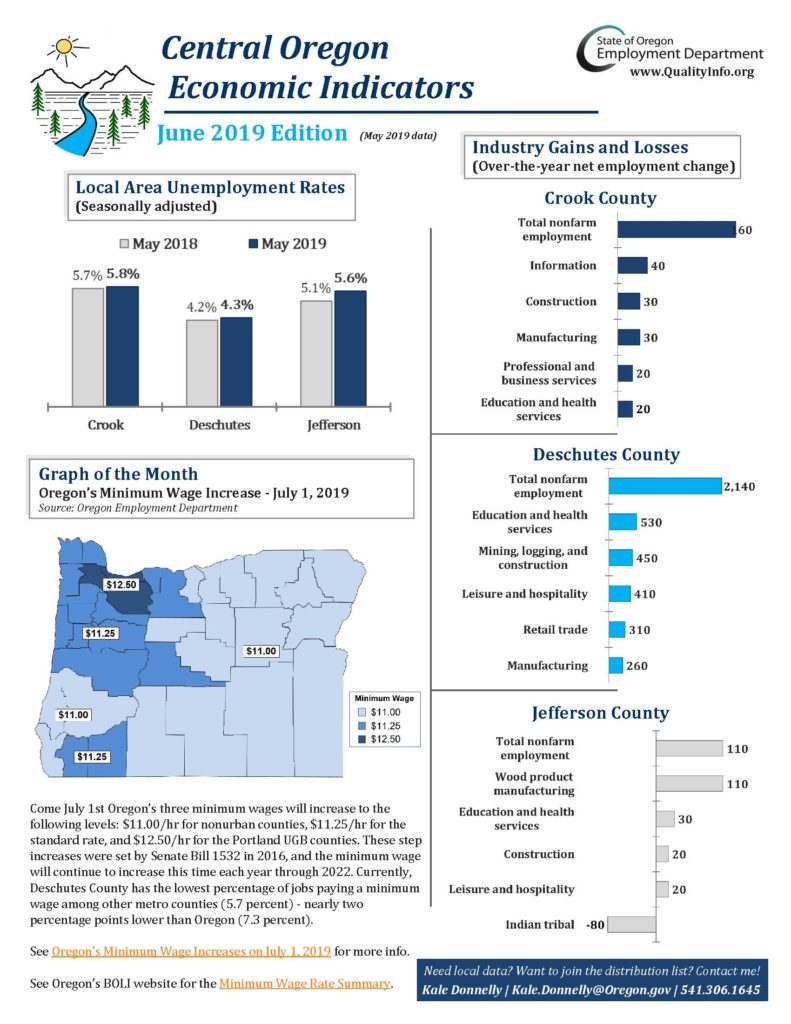 ---
Key takeaways from this month's indicators are:
Crook and Deschutes counties unemployment rates edged upward from their previous levels in May 2018, while Jefferson County's rate increased year-over-year at a slightly greater rate.
All three counties experienced year-over-year growth in their total nonfarm employment levels.
This edition's Graph of the Month:
Did you know Oregon has three different minimum wages? Since 2016, Oregon's minimum wage has been increasing in steps on an annual basis, and will continue to do so until 2022. From then on Oregon's standard minimum wage will adjust with the Consumer Price Index (a commonly used measure for inflation) while the Portland UGB and nonurban counties' wages will adjust to remain $1.25 greater and $1.00 less than the standard, respectively. Check out the graph of the month to see what your county's new minimum wage will be!