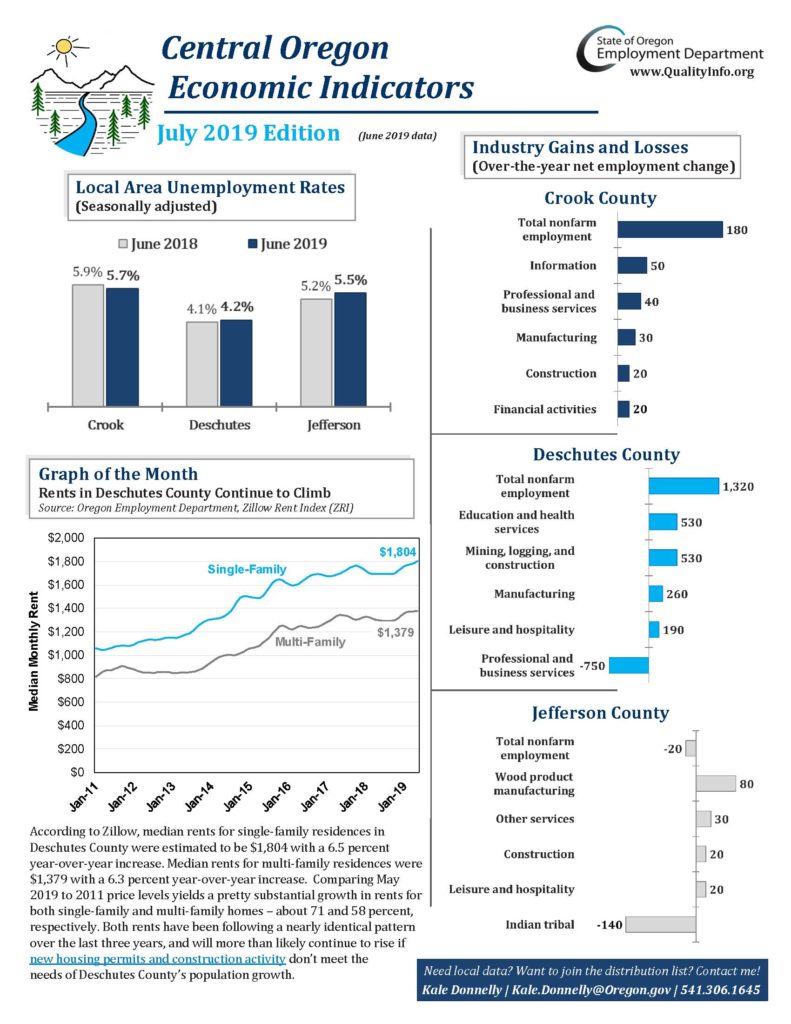 Key takeaways from this month's indicators are:
Deschutes and Jefferson Counties' unemployment rates edged upward from their previous levels in June 2018, while Crook County's rate edged downward.
Deschutes and Crook Counties experience an increase in total nonfarm employment from their previous levels in June 2018, while Jefferson County's total nonfarm employment was slightly less than its June 2018 levels.
This edition's Graph of the Month:
Housing availability and its pricing seems to be a constant thorn in conversations surrounding Oregon's economy, as well as local communities throughout all areas of the state. This month's graph shows the rise in median rents for both single-family and multi-family residences in Deschutes County. Both measures have been on the rise over the last eight years with signals that they will continue to do so – especially if permitting and construction activity continue to be outpaced by population growth. Check out this month's indicators for more info!
As always, please feel free to contact me if you have any questions about the local economy, would like an economic update presentation for you and your staff, or have a need for custom economic analysis.
Kale Donnelly  |  Workforce Analyst
Serving the East Cascades of Oregon
E: kale.donnelly@oregon.gov
C: 541.306.1645