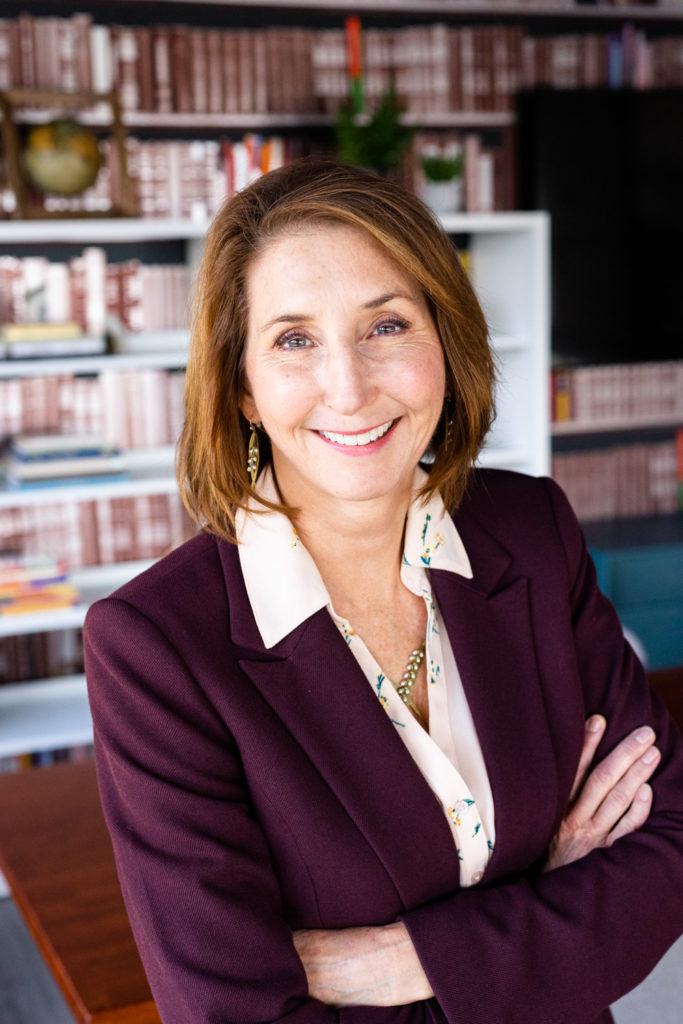 Katy Brooks – Bend Chamber CEO
Winter is coming and it's going to take all of us to keep Bend's economic hearth warm. Businesses whose livelihood involves interacting with other people, including salons, restaurants and retailers will be particularly vulnerable and in need of assistance.
As the impacts of the Coronavirus continue and our neighbors across the state wrestle with the heartbreak of wildfires, we all wonder how long it will take to pull out of the hole, and what exactly, that will look like on the ground for thousands of businesses in Oregon. Although the state has begun a modest comeback, Central Oregon is recovering more slowly. Deschutes County has recovered about 40 percent of the jobs lost since last March, but we are still at 10.1 percent unemployment -about two percentage points behind much of Oregon.
We know that economic recovery will come faster if we keep the virus under control and businesses open. Lowering the number of new COVID cases can also get more of our children back in school. The better we are at masking up, keeping our distance and washing our hands, the more stable the recovery glide path will be. A vaccine will likely not be enough to make a difference in preventing new cases until after the winter months.
So how can Bend speed up our economic recovery while we wait? We have been successful in overcoming enormous hardships before and can heed the lessons from our bootstrap past. Some of Bend's previous recoveries after the fall of the lumber industry and through the Great Recession spurred diversification of businesses to help make our economy more durable for the future.
People like Bill Smith who took a dying mill and transformed it into a new icon of Bend. Todd Taylor, along with Mike Hollern, Brooks Resources and other local builders who made new cohesive communities that reinvented Bend as home to families and businesses. The instigators of the Bend Tech Center who saw Silicon Valley businesses coming long before they packed their bags for Bend. Community leaders like Amy Tykeson and Jane and Oran Teater who knew that bringing a 4-year university to Bend would lay groundwork for a stronger community and economy far into the future.
Each of these efforts were an answer to a call for help. Answering the call for surviving the Coronavirus will take a different set of leaders who are helping businesses transition, find funding and keep their employees. This time recovery will require a more collective action. Citizens of Bend, we need your help, starting with your assistance in surviving the winter.
There are things each of us can do to help our local businesses through the cold months. For example, restaurants are expecting profound challenges in staying open this winter. The City of Bend is working with restaurant owners to explore retaining outdoor seating during cold weather. Tents and heat lamps may change what we all wear for dining out. You as patrons can support this by embracing and enjoying a new, very "Bendy" experience, or ordering more take-out.
Spending your money locally on supplies and services particularly during Bend's off months will be critical to keeping doors open. Holiday shopping in Bend will support our businesses and provides a lot more gratification than an Amazon click. Giving to organizations who support those in need will also be critical in keeping our community healthy as many struggle to find work, or afford rent and food.
By shopping and using local services, your investment will help larger, coordinated efforts to support businesses succeed. For example, the City of Bend is providing $1 million in Coronavirus Relief Funds to be distributed to businesses through the Bend Chamber. Since applications were opened its clear these funds will go quickly and will not have enough to fill the vast need that exists, although we wish we could. This is the last of the CARES Act relief package that was distributed by banks and local agencies since the spring. With no guarantee that congress will pass another package before the end of the year, your help in patronizing local businesses may mean the difference between surviving or shuttering the doors.
Helping each other is what we do in Bend. Whether you are a new or long-time resident, Bend's community culture has long been one of graciousness and support. This winter will put that to the test. Let's provide some collective warmth to our economy as the weather turns cold.