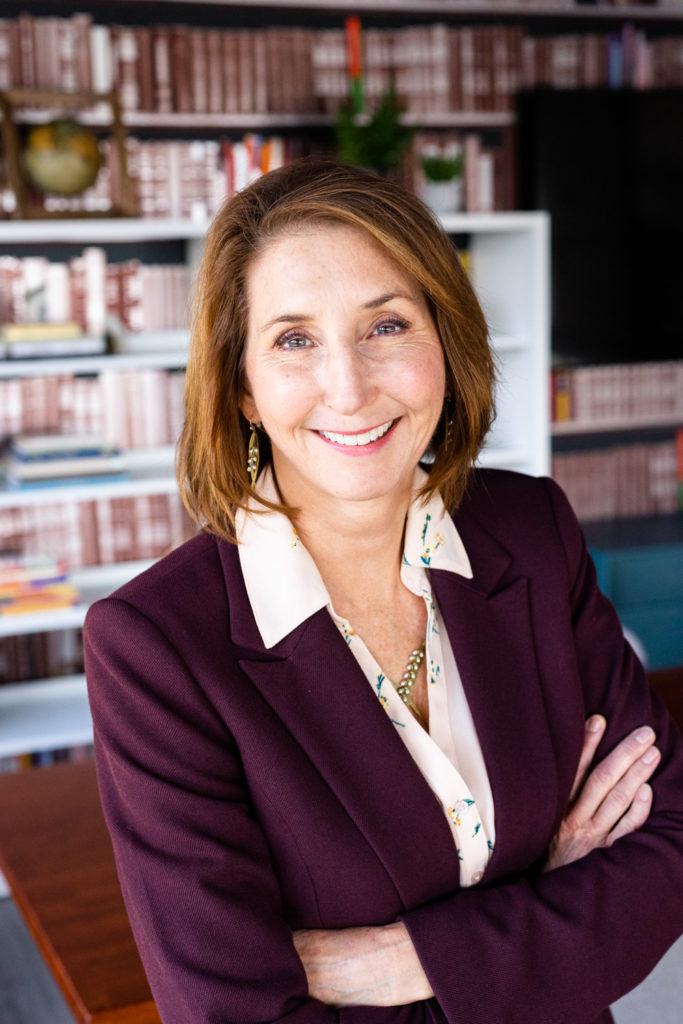 Katy Brooks, Bend Chamber CEO
 As we watch the nation and the State of Oregon struggle with implementing new mandates to stave off the exponential spread of COVID-19, those who own or run a business need to be ready for a bumpy ride. In the coming months business owners and operators will need to develop a strategy to help them deal with ambiguity and adapt to changing rules to stay afloat.
We know the impacts of the Coronavirus to business has been devastating, and far from over. According to the latest US Census report on COVID-19 impacts, 38.2 percent of U.S. small businesses have experienced a large negative effect from the pandemic, and 41 percent believe more than six months will pass before their business returns to anything approaching normal. Here in Bend, businesses received 441 Federal Paycheck Protection Program loans, more than any other city in Oregon save Portland. But they know that this financial shot in the arm has its limitations, and winter is coming.
As economists consider the implications of the virus, many are predicting a "reverse checkmark recovery." In an article by MIT Sloan, economists are predicting that the US recovery will be slower, with much of the downward trend being followed by a smaller gain that does not come back at the same pace as the plunge. More than most places in the country, the strength and speed of Central Oregon's recovery on the reverse economic checkmark relies on our ability to contain the virus. If we can do that, our likelihood of gaining steady economic ground increases substantially. But with the virus on the rise in Oregon, our fate may be more up and down before the steady rise. That means businesses need to develop responsive strategies that allow them to be resilient and operate as the situation changes.
Impacts to businesses have gone beyond the decrease of customers. COVID-19 has disrupted supply chains, required investments in health and safety protection and forced businesses to cope with closing, reopening to reduced capacity, and the potential of going backwards if the virus spreads. Although many businesses in Bend have begun to see some recovery with the advent of summer, gains are still tenuous.  Despite Bend's diversification of its economy, we are still highly dependent on tourism, restaurant, and personal services sectors, which are most vulnerable to operational impacts of the virus.
Key to the survival of many Bend businesses is having a resiliency plan. Economists and business advisory recommend businesses use several strategies. First off, be financially prepared for a slow recovery by being frugal and seek advice on investments and accounting. Refine your operations. Until the virus is eradicated disruption to business will continue. Employ strategies that are flexible and rethink interaction between your employees and customers.  Your supply chains may be disrupted, making it necessary to re-think or localize supply and distribution sources. And with predictions of a one to two-year recovery horizon make a plan to accommodate the changing habits of your customer. Operational efficiencies and use of e-commerce, technology and social media marketing should also be a key consideration when making a resiliency plan.
Preparing your employees to be resilient is also essential. Childcare will be a significant issue, weighing more heavily on women trying to re-enter the workforce, and on those who don't have a choice but to go back to work with limited, or no options. Work from home and telecommuting are expected to continue, with some positions becoming permanently remote. This means businesses should understand what remote workers need to thrive. It also means reconsidering future office and operational space requirements for what may be a changed in-office workforce.
But the bottom line of what will be the harbinger of better economic and public health will be lowering the number of new cases. This will be driven by a vaccine, better treatments, and vigilance in health safety protocols. This has been a struggle for many businesses. Even the best resiliency plans are moot unless customers do their part. Wear a mask, keep your distance and wash your hands. Yes, it is inconvenient, but it's necessary and is the most powerful tool we have to speed up our economic recovery and stabilize local businesses. Customers and businesses can work together to keep each other healthy and start the climb back up the recovery curve.