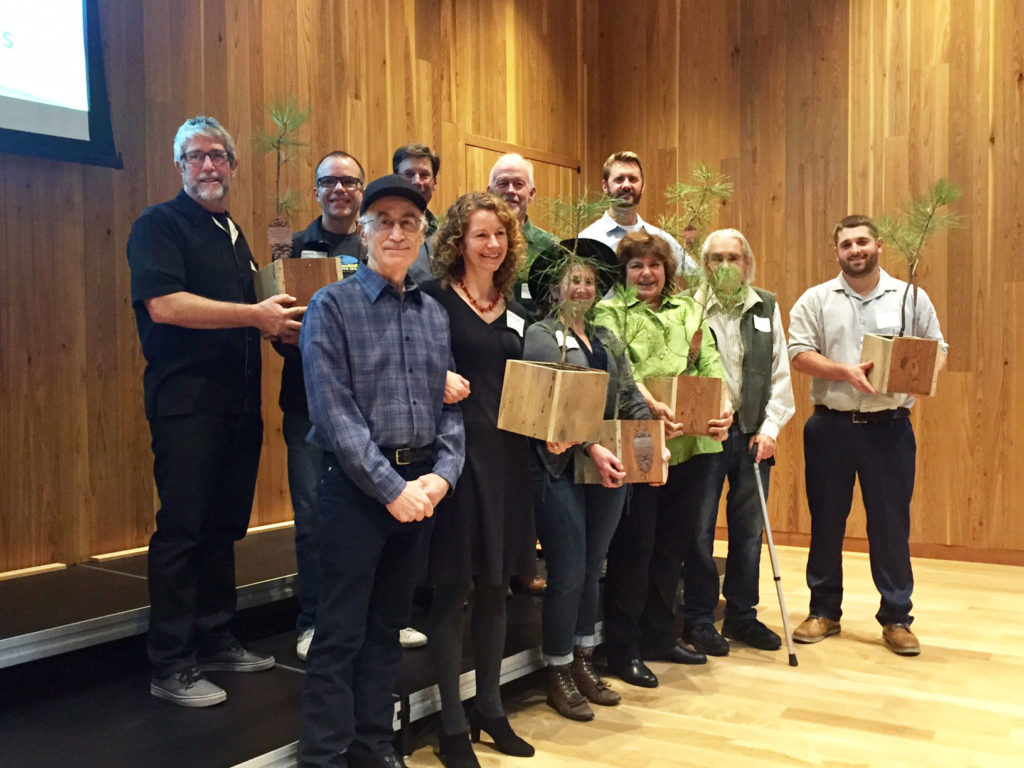 On November 15, 2018, The Environmental Center will present its sixth Sustainability Awards, honoring businesses, organizations and individuals that are leading the way to a sustainable future in Central Oregon. Applications for awards will be accepted in four categories: Small Business (10 or less employees), Large Business (more than 10 employees), Organization (government and nonprofits), and Individual.
Request an application and learn more about the awards at: www.envirocenter.org/sustainabilityawards.
 All completed applications are due by September 14, 2018.
The Environmental Center hosts the Sustainability Awards to highlight the determined and persistent change makers in our local communities who are essential to achieving a sustainable future.
"By showcasing their commitment to a healthy environment, a vibrant economy, and an equitable society, we hope to inspire even more sustainable action in Central Oregon," said Executive Director Mike Riley.
The 2018 Sustainability Awards are sponsored by Worthy Brewing. The awards ceremony will take place on November 15, 2018 at the Unitarian Universalist Fellowship of Central Oregon.
Awards are given out every other year. In 2016, seven awards went to:
Individual:  Allison Murphy
Small Business:  Pacific Crest Affordable Housing
Large Business:  Pine Mountain Sports
Special Award—Pioneers:  Bob and Mary Devore
Special Award—Rookie of the Year:  The Broomsmen
Special Award—Industry Leader:  GreenSavers
Special Award—Forward Momentum:  City of Bend
For examples of past winners and summaries of why they won, click here.
---
About The Environmental Center
The Environmental Center's mission is to embed sustainability into daily life in Central Oregon. We translate sustainability into practical, local action in order to create a healthy future for people and the planet. Our programs incorporate education and advocacy to advance our vision of a sustainable community. We are focused on building community, educating kids, revolutionizing energy, rethinking waste, and advocating for change. Learn more at www.envirocenter.org or by visiting our facility at 16 NW Kansas Ave. in downtown Bend, Oregon.