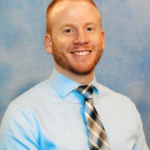 Kale Donnelly  |  Workforce Analyst – Serving the East Cascades of Oregon
E: kale.donnelly@oregon.gov // C: 541.306.1645
This data for the January 2020 Edition of the Central Oregon Economic Indicators. Please keep in mind that the data presented is for December 2019. The data lags by one month due to the timeliness of employer reporting, as well as a checking of accuracy on our part.
Key takeaways from this month's indicators are:
All three counties' unemployment rates have decreased from their December 2018 levels.
All three counties' employment levels show a net gain from their December 2018 levels.
This edition's Graph of the Month:
Not all unemployed individuals qualify for unemployment insurance (UI) benefits. On the other side, there are plenty of individuals who do qualify, but may or may not apply. Thankfully, the Bureau of Labor Statistics aims to please us labor market information enthusiasts with a recent news release detailing survey respondents' reasons for not applying for UI benefits in 2018. Check out this month's GOTM for more info – and don't forget to click the hyperlink for the full BLS news release!
As always, please feel free to contact me, Kale Donnelly, if you have any questions about the local economy, would like an economic update presentation for you and your staff, or have a need for custom economic analysis.