Until a month ago, I hadn't thought much about mentoring. With a young family, a financial-planning practice, and several volunteering commitments, I thought that all of my time was taken.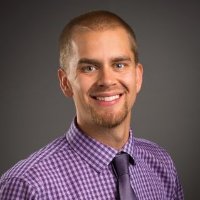 By Garrett Bergby
Financial Services Professional
WEB: Fincham Financial Group
EMAIL: garrett@finchamfinancial.com
---

---
---

As a member of the Bend Chamber of Commerce, would you call yourself a leader? I think you are.
Through your work and involvement, you have raised your hand, and shown that you care about the community's long-term prosperity. That's leadership.
Did anyone help you to become a leader? I'm guessing you had at least a few mentors in your life. Maybe it was a parent, a teacher, a coach. Where would you be without support from those special people?
My life has benefited from many mentors. Some help me today, like Rob Fincham and Roger Stanton, both of whom I met through the Chamber. Others helped me through my formative and college years. Without them in my life, I don't know whether I'd be such an active member of our community. Every day I give thanks for their support, and look for opportunities to 'pay forward' what I have received.
If any of this has reminded you of your mentors and their impact on your life's path, then I'd like to invite you to consider becoming a mentor.
Until a month ago, I hadn't thought much about mentoring. With a young family, a financial-planning practice, and several volunteering commitments, I thought that all of my time was taken.
Then I got an email from John Bellman, a fellow Leadership Bend graduate, asking our financial planning study group if we were interested in a summer intern.  None of us had room at our firms but I was curious to learn more and connect with this person.  I reached out to Talena Barker at the Chamber to learn more about the YCC Intern Program and she forwarded a resume from a University of Oregon student named Joey.
Since I'm President of the Central Oregon chapter of UO's alumni association, I thought that I should at least look at Joey's resumé. My original thought was that I might be able to refer him to a few people in the area. But looking at the resumé led to calling Joey, and calling him led to inviting him to a UO fundraiser—here in Bend next Thursday—thinking that it could be a good networking opportunity for him. If I'm honest, I wasn't sure if he would be able to attend.
Not only did Joey organize transportation from Eugene for the event, but he started thinking how he could invite Alumni from his fraternity to attend as well. How many 19 year olds would take such initiative? I thought, "This person is going places, and I want to help." So I asked Joey if I could be a mentor in his life. He accepted. Now, I'm not sure who's more excited!
Please contact me, Garrett Bergby (garrett@finchamfinancial.com), for more information about becoming a mentor and join the conversation at the UO Alumni organization's May 9th fundraiser event from 5-7:30pm, presented by Summit Bank.
This got me thinking. What if other UO alumni became mentors?
Without a doubt, it would have a big positive impact in the lives of every mentee. It would probably forge many lifelong friendships. But, more importantly, the benefits of the mentorship would ripple out across all of central Oregon.
Many mentees will return to their home towns after college. They'll become contributing members of their communities: working professionals, business owners, leaders.
If you've had help from a mentor in your life, and want to 'pay it forward,' please attend our UO fundraising event next Thursday, May 9th. Joey and I will be there. We want to start a conversation with the leaders in Central Oregon about creating a mentorship program that will help more young people to get the most out of their college careers and enable them to lead their individual regions into the decades ahead.
---
INTERNSHIPS are not just for desk jobs. Internships are an opportunity for a multitude of industries; from construction and automotive, marketing and manufacturing, outdoor and tech, banking and hospitality to education and healthcare. Whatever industry you work in, or whatever industry you are excited to have a career in, if it is in Central Oregon, Youth Career Connect(YCC) is here to support you.
YCC is a collaborative internship system being developed right here in Bend. By supporting and fostering experiential learning opportunities throughout our community, YCC has simplified the process for education and industry to connect with career relevant opportunities. LEARN MORE